Some of these new geo TLDs, like the one that has the honor of being the first of its kind to enter general availability - .BERLIN - will be limited to businesses and citizens (or those who serve them) with local contact information. Starting tomorrow (Tuesday, March 18, 2014)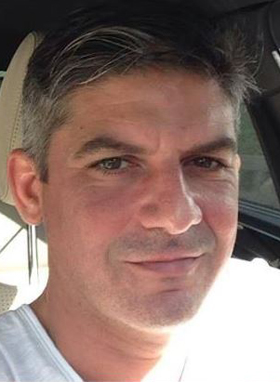 Hakan Ali
Founder & CMO, InterNetX
Berlin oriented organizations and individuals can freely register domains representing Germany's capital city - a thriving metropolis of 3.4 million people.
Hakan Ali, founder and CMO of InterNetX, a leading international registrar that is based in Germany, believes .BERLIN will be a big hit thanks to the city's creativity and broad range of startup companies (well over 500 at last count). Ali noted, "Berlin is the hub of the innovative German IT scene and is an internationally known brand. Even during the pre-registration phase, .BERLIN was one of the most popular TLDs among the hundreds of new endings."
The idea of a top-level domain devoted to the German capital has been on the table since
1999. However, it would be another 13 years before ICANN announced an application process
that opened the door for a huge wave of new gTLDs. In January 2012, dotBerlin GmbH submitted the application for .BERLIN and on January 8, 2014 www.nic.berlin launched as the first page with a .BERLIN ending. This was followed by a Sunrise period for trademark holders, and now, starting tomorrow, .BERLIN registrations open to all Berliners.