We have a new leader in the 2014 domain sales race. Xiaomi Inc., a major privately owned consumer electronics manufacturer based in Beijing, China, announced today that they have acquired MI.com for $3.6 million. The year's previous leader was Whisky.com, a name that Castello Cities Internet Network sold for $3.1 million (a sale that was the subject of our February 2014 Cover Story). Xiamoi, who designs, develops and sells smartphones, mobile apps, and other electronics, bought MI.com to serve as a shorter, more memorable version of their name, a move they believe will improve their name recognition as they continue expanding into international markets.
The Founder, Chairman and CEO of XiaoMi, Mr. Jun Lei, said that MI.com is probably the most expensive domain name ever purchased by a Chinese Internet Company. That immediately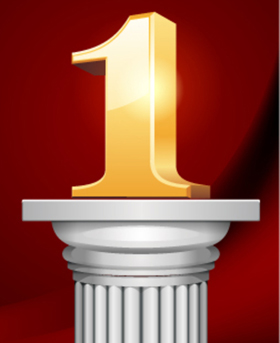 Number 1 image from Bigstock
triggered a rebuttal from a Chinese corporate buyer of another high profile domain. Jun Xu, the CEO of 4.cn, who bought Game.com a few weeks ago, said in a Weibo.com post that he paid considerably more than MI.com cost. In another post Xu said the buyer of JD.com also paid more (believed to be about $5 million). However neither buyer revealed the price they did pay. If Mr. Lei said it was the most expensive purchase by a Chinese Internet Company ever reported (rather than purchased) he would likely be on solid ground.