In my last post Tuesday I noted that people were wondering if registrar NetworkSolutions had given away thousands of .XYZ domain names at no charge. It was obvious that something highly irregular was going on because the zone files showed that over 70% of all .XYZ registrations had been made at NetworkSolutions, an expensive registrar that has a less than 5% share of most new gTLD registrations.
Since that post it has been confirmed that NetSol did indeed give .com domain owners the same term in .XYZ - placing the new gTLD names in client's accounts even though they never asked for them and may not have wanted them added to their accounts in the first place. The client had to specifically tell the registrar they did not want the .XYZ domain registered in their name - something that experts say violates NetSol's Registrar Accreditation Agreement (RAA) with ICANN.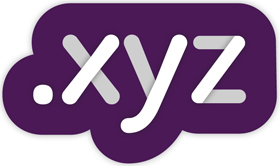 NetSol's action resulted in .XYZ's total registration figures being inflated far beyond what they actually were with paying customers. This sleight of hand actually pushed .XYZ to #4 in the new gTLD rankings, based purely on registrations in the zone files (which as a result of this incident, and another we will talk about, have largely lost their credibility as a yardstick to measure which new gTLDs are really performing best).
NetSol's gambit was actually nothing new. Enom infuriated many of their customers a decade ago by putting matching .infos into client's accounts without their permission. After witnessing that firestorm first hand I never thought I would see it repeated. I guess it shouldn't have been such a surprise though as it is a subterfuge with centuries old theater roots that persist today. It's called "papering the house" - defined (by About.com) as "giving away a large amount of tickets in order to gain a large audience and create positive word-of-mouth about a show that might otherwise suffer from low-attendance."
Daniel in the Lion's Den?
Negari at registry headquarters -
the XYZ Haus in Las Vegas.

The irony here is that NetSol's actions have done the opposite, creating an overwhelmingly negative response (I'm sure you've read the blogs), especially toward the partner they apparently intended to benefit - the .XYZ Registry and its founder Daniel Negari. It is believed that Negari must have cut some kind of deal with NetSol to open the freebie floodgates, but the fact is, doing the deed is NetSol's responsibility and they will be the ones who will have to answer to ICANN if the governing body chooses to investigate the apparent RAA rules violation.

I don't know if Daniel gave NetSol special terms to facilitate the giveaway, but whether he did or not, I think his biggest mis-step was - after the papering of the house had already been confirmed and the news spread throughout the blogosphere - talking about the tens of thousands of happy .XYZ registrants when many (if not most) of them didn't even know they were registrants in the first place.

I noted Tuesday that Daniel's extensive marketing efforts and bold predictions of a million registrations in his first year had made .XYZ a story. Marketing and publicity is a good thing and rosy predictions are understandable from optimistic entrepreneurs, but you have to stop short of saying things that are demonstrably false. Businesses live and die on trust, so that has to be protected above all else.

That being said, I think Daniel can learn and recover from this - who among us hasn't made a mistake or two along the way? I am especially

saddened by the personal attacks I have seen written by people who don't know him. I've known him for years, like him and respect what he has accomplished at such a young age. In my opinion (and that of many others who know him well) he is a good guy who is totally passionate about his product. Like the rest of us, he has probably said some things he regrets - it happens - but I'll be surprised if it continues going forward. It's the right time to tone down the rhetoric and focus on the job ahead - and that is a big job given the task of gaining recognition in a .com world at the same time when hundreds of competitors are trying to do the same thing.
To break out of the pack registries can't afford many mis-steps. Another reason I don't like the NetSol giveaway is how that sits with those who paid for their .XYZ domains when tens of thousands of others got them for nothing. What message does that send people about the value of the TLD? Competitors have a legitimate beef too. Those who earned their spots among the top ten rightfully resent those who took short cuts. The CEO of one of the most successful new TLDs lamented in a blog post that the .XYZ/Netsol debacle cast all of the new gTLD operators in a bad light. That shouldn't be true but it is because people are now suspicious about all of the numbers they see.
I would like to see someone who has the time, come up with a better ranking system than the raw zone file numbers. Someone needs to back out all of the in house registrations (like the 20,000 or so .link domains that were registered by a company that is also owned by the registry's operator) and the ghost registrations like the .XYZ domains at NetSol. If that happened .company and .solutions would be in the top 10 today.

Though this would be more accurate than what we have now it would still be far from perfect as many other factors go into the building of a successful registry than registrations alone - with end user adoption and development at the top of the list. Still, at this early stage of the game, an improved registration scorecard would be better than nothing as widespread development is a long way off (and in a worst case scenario, may never happen at all).

Number one image from Bigstock
Incidentally, since this question is often brought up when writers cover anything new gTLD related, .XYZ is not one of our advertisers even though, at the time of this writing, there is a banner on this page promoting .XYZ. That ad was placed by CentralNic, who provides back end services for .XYZ and many other registries around the world. They have been an advertiser for some time and they have used their banners to promote many of the various TLDs they service - it happened to be .XYZ this week because it is the week the TLD entered General Availability. While my tone is normally positive - I don't want to see any honest, hard working entrepreneur fail - I am never going to write something I don't believe because someone is or is not an advertiser. As I said above, trust is your most important business asset.