In fact, I plan to do just that as I've joined Michael Castello of CCIN.com and Michael Gilmour of ParkLogic.com in accepting invitations to speak at DOMAINX's debut event. Organizers said other confirmed speakers include Jon Yau, Deepak Daftari and Ritvik Vikas Mishra (Government/Cabinet Secretariat). Morgan Linton also plans to speak via satellite with more on site speakers to be announced in the days ahead.
Those scheduled to speak at DOMAINX include:

Michael Castello

Ron Jackson

Michael Gilmour

Deepak Daftari
The show venue in Hyderabad will be announced soon. The city itself, the fourth largest in India, is a tech hot spot that has been referred to as Cyberabad as a result. Hyderabad is also linked by a super highway to Bangalore, another southern Indian metropolis that has been referred to as "the Silicon Valley of India". Hyderabad, also known as the City of Pearls, has a rich history that can be seen in fabulous centuries old architecture and markets that share the landscape with today's gleaming office buildings in the modern international business city.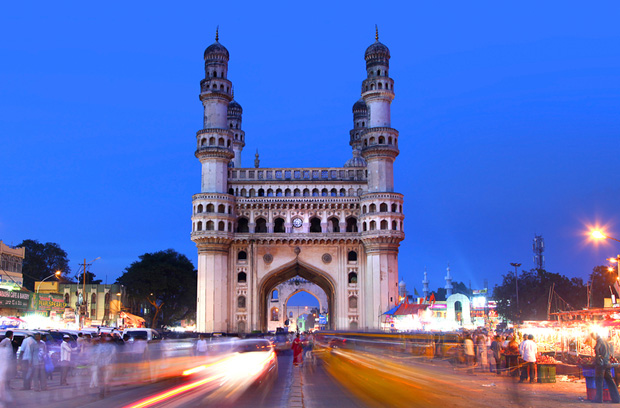 The Charminar in Hyderabad - one of the most recognized structures in India, built in 1591.
Singh said that DomainX is being designed as "the 1st dedicated domain name conference to network, bring awareness and educate people about the domain name industry in India.
At DOMAINX 2014 attendees will learn what, why and how of the domain name industry from experts who own or manage an impressive portfolio of domain names. At DOMAINX2014, strategic tie-ups with web startup community will also bring talented entrepreneurs together to showcase their products and learn from industry experts while learning on how to build a startup using an awesome domain name."
For more information about the DOMAINX™ 2014 Conference, you can visit www.dnoai.com/domainx where you can also register free of charge for the event.