With non-stop promotion from Escrow.com and Hanna's Restaurant this year's Orange County Supports Our Troops Tournament (OCSOT is a 501(c)3 registered charity) attracted 233 players (with another 75 donors attending the tournament dinner) as well as some big time sponsors including FedEx, Cox, PepsiCo, Bank of America and others.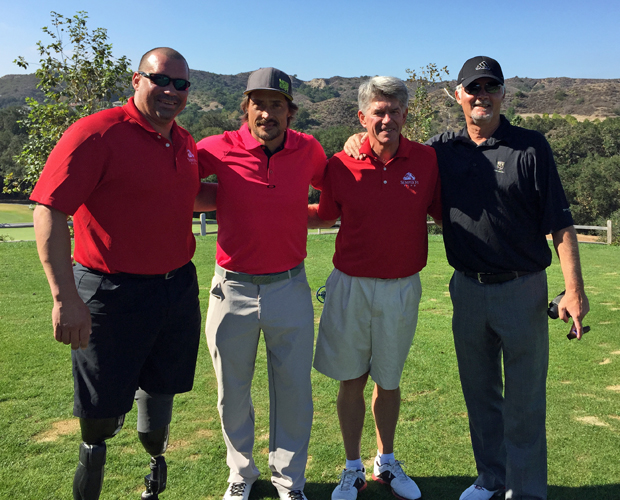 Above: Among those standing out in the crowd at this year's tournament were (L to R): retired Master Sergeant Davey Lind (Davey is a 20-year Marine veteran who lost both legs during his second deployment to Iraq in 2007 when his vehicle struck an IED), NHL hockey great Teemu Selanne, Escrow.com President Brandon Abbey and Golf Pro Rick Booth.
Below: Escrow.com's Jessica Schirner and Lisa Fikejs were on hand to welcome the more than 200 golfers who helped raise $360,000 for the Semper Fi Fund/America's Fund.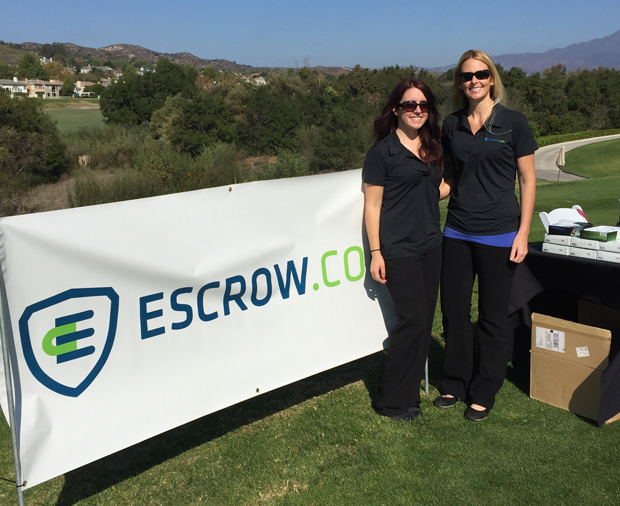 This kind of support for our wounded veterans and their families is, of course, always good to hear about but with it coming in the Season of Giving, it seems especially timely right now. We hope everyone involved and all of our veterans have the happiest of holiday seasons and are richly blessed in the new year ahead.