You may have noticed in last week's domain sales report that IrishWhiskey.com sold for €10,000 to earn a spot on the all extension Top 20 Sales Chart. The seller of that domain (to the makers of world famous Jameson Irish Whiskey) happened to be Howard Neu, the Co-Founder of the T.R.A.F.F.I.C. conference who, with the retirement of his long time partner Rick Schwartz, has now launched a new show - THE Domain Conference - that will debut next September at the Hyatt Regency Pier Sixty-Six Hotel in Fort Lauderdale, Florida.
The timing of Howard's domain sale and the Irish character of the name turns out to be fortuitous for those looking for a discounted ticket to the debut show next fall. With St. Patrick's Day coming up tomorrow Howard decided to share the "luck of the Irish" and his good fortune with IrishWhiskey.com with anyone who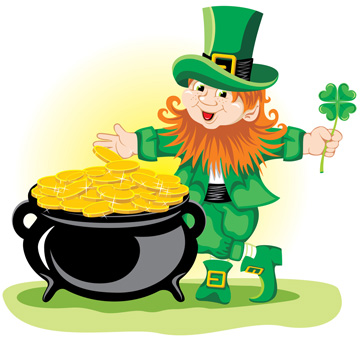 Leprechaun image from Bigstock
would like to attend the event that will run September 26-29 in South Florida. A short term promotion that lowered the usual registration fee from $499 to $349 was set to expire last night, but now Howard, having found a "pot of gold" in his escrow account, has extended the offer through St. Patrick's Day. To claim it and save yourself $150 in the process, just go to the conference website and enter the promo code MARCH15.
Hotel rooms at the show venue, starting at just $109 a night, can also be booked now, and it is always a good idea to get those reserved early as the number available in their block is limited.