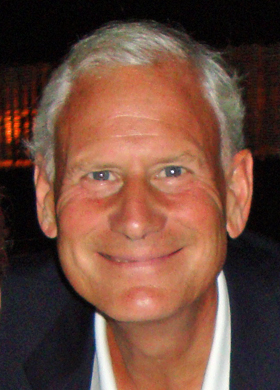 Rob Grant
WebMediaProperties.com
Grant told us, "I've seen a significant increase in the number of qualified and substantial offers coming in from brokers for the premium '.com' real estate domains - this, paradoxically, as many of the new competing "real estate" extensions are just now being launched, most notably .realtor, and to a lesser extent .house, .home, .realty, .mls, .estate, etc. Over 23 new 'real estate' related gTLDs are scheduled to launch (or have launched already). As this growing clutter of new gTLDs overwhelms the public and the real estate industry, there appears to be a growing identity crisis among agents and brokers... and especially consumers."
"Amid all this confusion - pure .com real estate domains (brands like HiltonHeadRealEstate.com, SantaFeRealEstate.com, OttawaRealEstate.com and TorontoRealEstate.com) have continued to rise in value - selling in the high five and six figure range. The reason is simple - brokers and agents (and most importantly the public) instinctively recognize that these names are the most trusted and valuable brands."
Grant believes this is trend that is going to gain momentum as more new gTLDs are released, predicting, "The day is not far off when a major brand like HawaiiRealEstate.com, AtlantaRealEstate.com or NewYorkRealEstate.com will sell in the half million dollar range, or more. I talk to hundreds of brokers and agents who inquire about real estate domains for their business. There is also a great fear out there for the new 500 pound gorillas - called Trulia and Zillow - who dominate the search results for real estate. Brokers are scrambling to find new ways to rebrand themselves and stand out in the search results. If you own MiamiBeachRealEstate.com (a domain I've turned down offers for in the 6 figure range) vs. Joe Schmo real estate, you win!", Grant opined.