Over the years George Kirikos has uncovered many significant previously unreported domain sales while poring over SEC filings. Today he reported hitting the mother lode - a sale that could end up being worth an astounding $90 million - when he came across details of a deal involving LasVegas.com that was made a decade ago.
In a public SEC filing made by Remark Media, who recently acquired Vegas.com LLC, the company revealed details of a 2005 purchase agreement by Vegas.com LLC to acquire the LasVegas.com domain name over a period of 35 years extending to 2040. It showed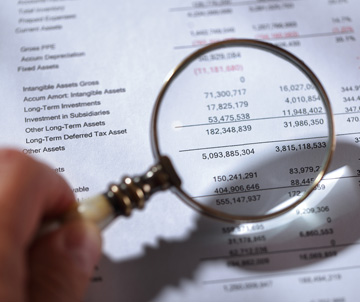 Financial statement image from Bigstock
Vegas.com LLC paying $12 million up front for the exclusive right to begin using the LasVegas.com domain, followed by a series of escalating monthly payments.
| | |
| --- | --- |
| | For the three years after the agreement was signed, Vegas.com paid approximately $83,000 a month. For the next five years that rose to about $125,000, then, in 2013, bumped up again to approximately $208,000 a month for three years. So, as of today Vegas.com has already paid about $29 million for the domain. When the current schedule of $208,000 payments concludes June 30, 2016, Vegas.com has the right to terminate the agreement and give up their right to complete the purchase. If |
Given how much has been paid to date - and on how much more will likely be paid in the years ahead, this deal dwarfs anything we have seen to date that didn't include a fully developed business with a multi-million dollar annual revenue stream. It's not a transaction we can put on our sales charts because we only list domains that have been fully paid for and transferred to their new owners (a step that is still 25 years away for this one) - but this is still a landmark transaction no matter how you slice it.
As regular readers know, we also list sales of domain names only as those involving developed website businesses often involve additional assets and revenue streams well beyond the value of the domain alone. At the time the LasVegas.com agreement was made, the domain did have a relatively pedestrian website on it that produced some revenue but it is pretty obvious in this case (especially since the website was completely redeveloped for its current use by the Las Vegas Convention and Visitors Authority) that the long term value of the domain itself was the only reason Vegas.com made such a massive commitment.
| | |
| --- | --- |
| The bottom line is that it is a remarkable deal that shows just how valuable a great domain name can be to the right party. When some of the industry's early pioneers predicted eight or even nine figure domain sales years ago most people - even within the industry - viewed that as "pie in the sky." Details of this deal shows the pie is actually right there on the dinner table. Seems especially fitting this news broke just in time for Thanksgiving! | Cherry pie image from Bigstock |