Interest in numeric domain names, fueled primarily by demand form Chinese buyers, has surged this year. The major domain brokerages and sales platforms are well aware of that, of course, and are taking steps to facilitate more transactions between eager buyers and willing sellers. Just today Sedo announced they have added a new search filter that will only show numeric domain names in the search results. The company noted "This is valuable for all Sedo customers but will especially impact our Chinese customers whose interest in numeric domains continue to grow at a rapid rate."
Sedo added, "Throughout 2015, sales for numeric domains, such as 7384.com or 17117.com, have increased exponentially, particularly with buyers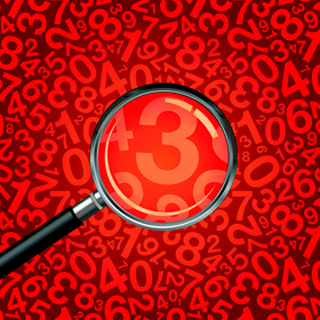 Search numbers image from Bigstock
from China. In the last week of October, more than 10% of Sedo's sales were domains containing numbers only." The new search feature can be found in the advanced search filter options in Sedo's search engine: www.sedo.com/NumericSearch.
| | |
| --- | --- |
| | With unprecedented interest in numeric domains, Sedo also announced they are "seizing this opportunity to host an exclusive Numeric Auction with .club domain names, November 12-19, 2015. Featured names are 111.club, 333.club, 800.club and many more. These domains will be auctioned off without a reserve price, so all bidders have a chance of snatching up a numeric domain at a very low price." You can visit the auction inventory page to see the full inventory and for a complete set of details about the auction. |