InterNetX will kick off festivities surrounding the world's biggest hosting/cloud conference, WHD.global, with a live domain auction in Rust, Germany on Monday night, March 14, 2016 (the night before WHD.global gets underway there with a crowd of more than 6,000 expected to be on hand). The auction of premium new gTLDs will get underway at 10pm (local time) in the lobby of the El Andaluz Hotel.
34 lots from five registries (Radix, .CLUB, Uniregistry, .Cloud and .Global) will be put up for bid. The catalog includes such names as Hosting.Club, LowCost.Cloud, V.Hosting, Backup.Global and Website.Host.
You do have to be registered for WHD.Global to bid, but InterNetX is providing a free WHD ticket code that is posted on the auction registration page where you will also find the complete list of domains that will be sold. Space will be limited so you are encouraged to register early if you wish to attend the event.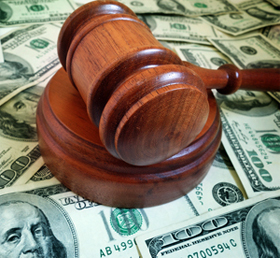 Auction image from Bigstock
On another front Radix has teamed up with popular auction platform SnapNames to conduct a series of exclusive auctions featuring Radix TLDs. The official announcement from SnapNames said Radix will be placing a substantial amount of inventory up for bid, starting with .website domains, followed by .host, .press, and .pw in subsequent weeks (you can download the auction lists here). Auctions will run throughout the month with minimum bids as low as $69.

A sampling of the .website domains in the catalog includes 2016.website, Laugh.website and Herbs.website. SnapNames Operations VP Michael White said, "Our customers are innovative, bold, and savvy. Partnerships with Registries like Radix are a natural step forward in our efforts to help them get the best domains on the market."