and impressive experience with some 1,000 attendees on hand (most coming from throughout mainland China). One of the North American guests was domain consultant Bill Sweetman from NameNinja.com who was kind enough to share some of his photos and notes from the show (where Bill was also among the featured speakers).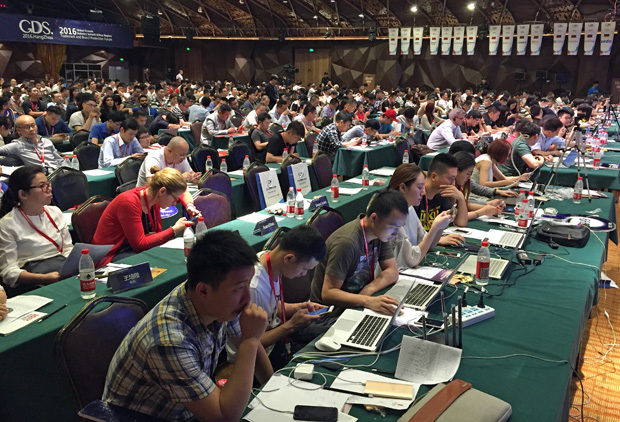 Above: Part of the capacity crowd that turned out for the
Global Domain Industry Summit in Hangzhou, China June 3-6, 2016.
Below: Among the familiar faces in the crowd from the West was
Sedo's Chief Marketing Officer Christian Voss who was also a speaker.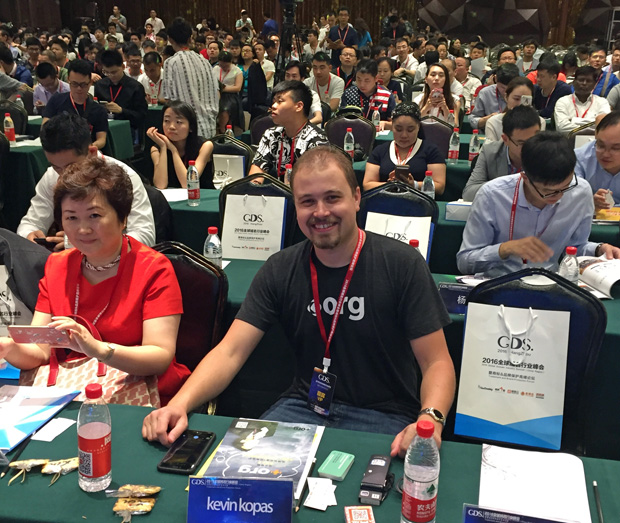 Above: Another familiar face in the crowd -
Public Interest Registry (.Org) Channel Manager for Asia Kevin Kopas who also spoke.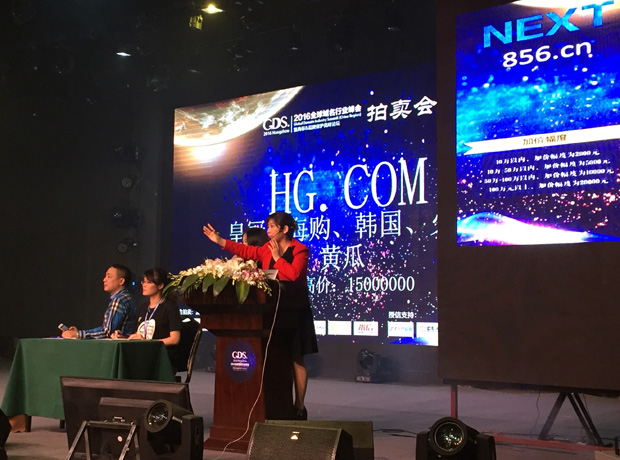 Above: A scene from the live domain auction at the Global Domain Industry Summit
(auction results can be found here - prices shown in middle column represent Chinese Yuan)
Below: Something we haven't seen at a live auction before - cheerleaders
bearing cards promoting some of the premier names up for sale!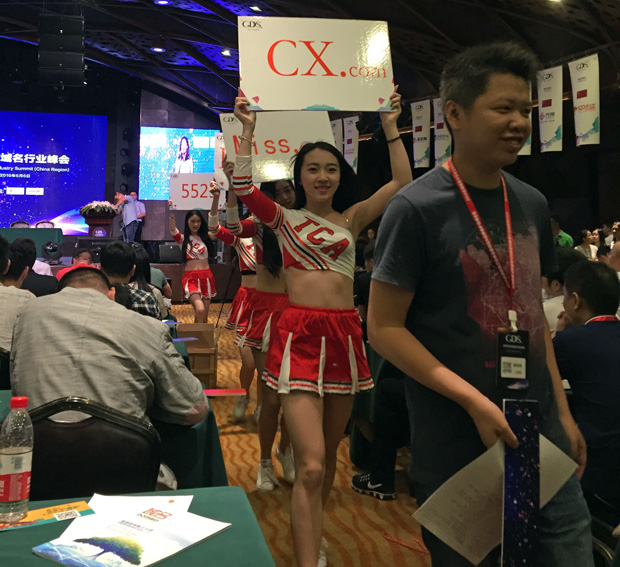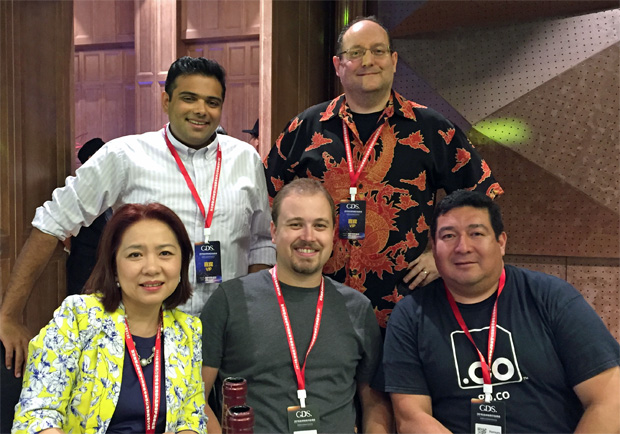 An international group of domain pros got together for dinner during show week. Above (top row L-R) are Anand Vora (Donuts) and Bill Sweetman (NameNinja), with (bottom row L-R)
Jian (Jane) Zhang (DotAsia), Kevin Kopas (PIR) & Fernando Espana (Neustar).

Bill also gave us a link to a nicely produced video recap of the Global Domain Industry Summit. The clip, that runs just under 5 minutes, will give you a great inside look at conference week.

Another major show is coming up in China just three weeks from now. That will be the World Domain Conference that will be held in Wuzhen July 6-9, 2016. I ran a preview of that event last month that you can check out here.