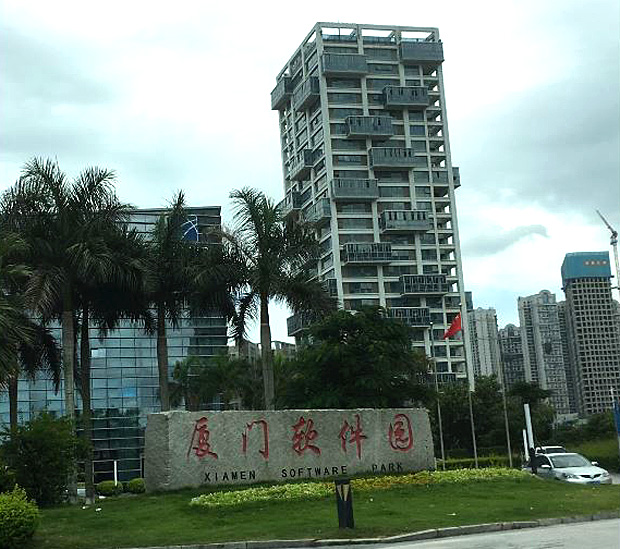 Above: The Xiamen Software Park (XSP) in China where domain brokerage firm Guta.com is now located.

At right: the entryway to Guta.com's new China offices at XSP.

Xiamen was one of the first Chinese cities opened to the outside world and with its strategic location on the western coast of the Taiwan Straits, Xiamen has enjoyed an economy that has been growing quickly and consistently for decades now.

Hong said that and equally impressive progress on the social front has helped turn Xiamen into what many consider to be China's "Capital City of Domains." Hong told us, "At one point, nearly 80% of domains owned by Chinese people and/or companies were registered through Xiamen based domain registrars."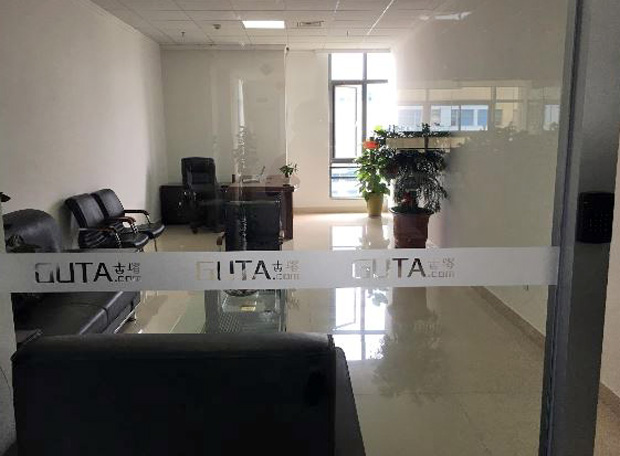 Above: The spacious reception area at the new Guta.com office in Xiamen.
Below: Hallway leading to more offices, a meeting room and balcony terrace in the suite.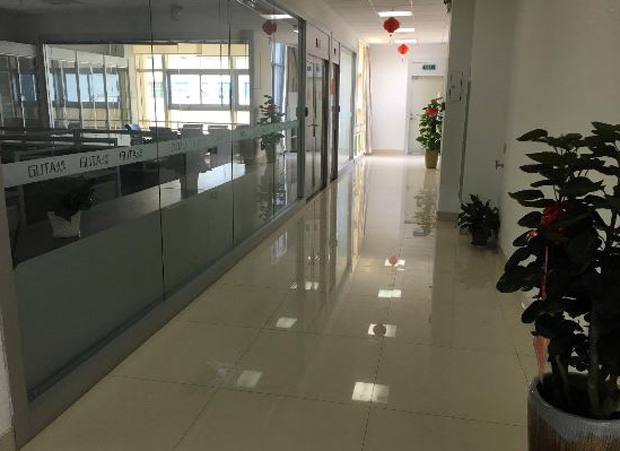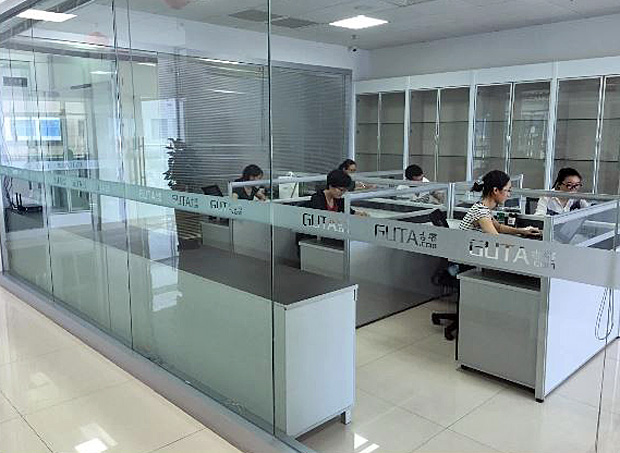 Above: Members of the Guta.com sales team at work in their bright new environment.
Below: The conference room at the new Guta.com office suite in Xiamen.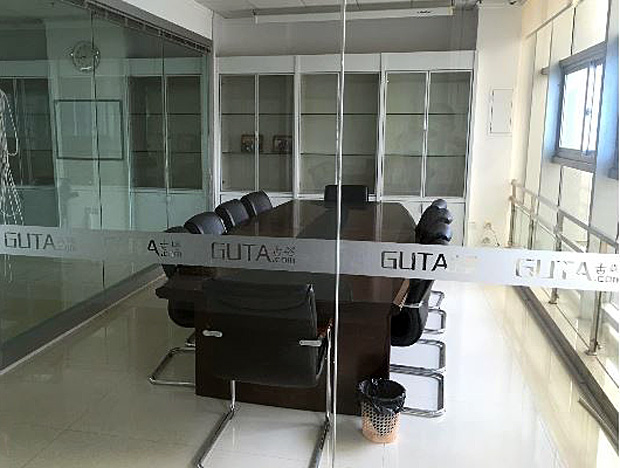 George told us there were other key reasons for moving Guta.com to the Xiamen Software Park than additional space alone, giving us this list with his personal notes:
Attracting new talent - It is much easier to hire IT and Sales talent. Xiamen Software Park is the information technology hub of Xiamen.

Nice Domain Atmosphere: Many domain companies and investors are located in the Software Park. The real estate broker who helped us find the office is also a new domain investor.

Closer to buyers: Many big buyers of premium domains (especially numeric domains) live in Xiamen or surrounding cities that are within a two-hour drive.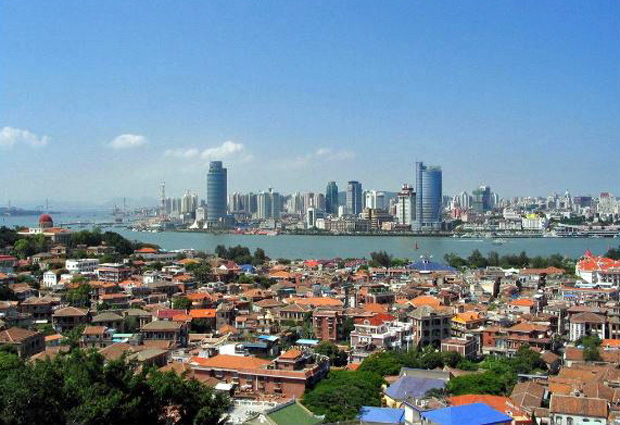 A view of Xiamen - China's "Capital City of Domains"
While market conditions will always continues to ebb and flow, George Hong has obviously made a major investment in (and significant bet on) the Chinese market continuing to be a key driver in the increasingly global domain industry.
Speaking of China and domains, the World Domain Conference hosted by Yumi.com will get underway Wednesday (July 6) in Wuzhen. This event (formerly known as Traffic China) is staged only once every three years. It will continue through Saturday, July 9 with domain industry representatives from around the world scheduled to take part.