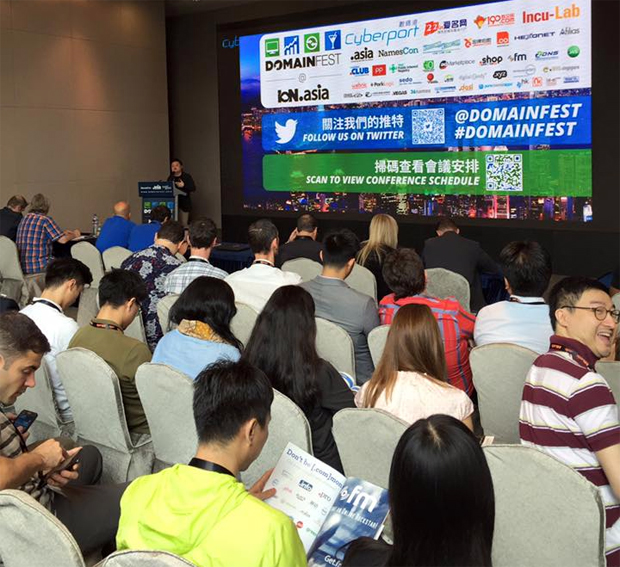 Above: ParkLogic.com's Michael Gilmour posted this photo of the opening ceremonies at Domainfest Asia in Hong Kong today (September 19, 2016) on his Facebook page. DotAsia CEO Edmon Chung is at the podium welcoming the crowd. Domainfest Co-Founder Jothan Frakes also addressed the international audience to kick things off.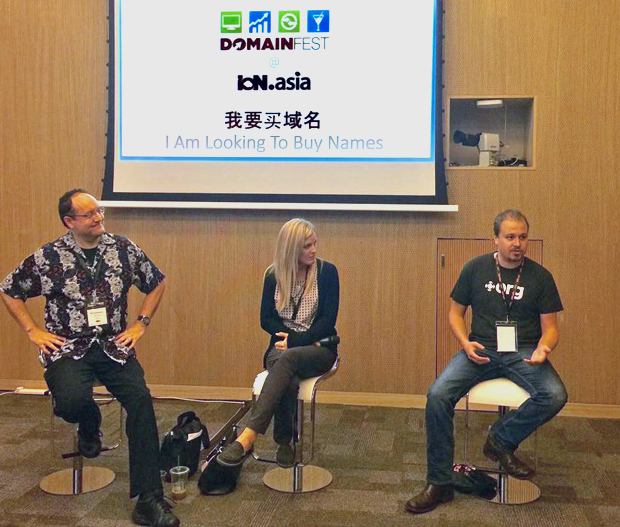 Above: In one of the more than a dozen opening day sessions (left to right) Bill Sweetman (Name Ninja), Andee Hill (Donuts.domains) and Kevin Kopas (.ORG Registry) offered tips to those who came to Domainfest Asia looking to buy or sell domain names. (This photo and the remaining ones in this article are courtesy of Bill Sweetman, posted via his Facebook page).
Above: In this session, attendees learned more about the Internet Commerce Association and the ICA's work to protect the rights of domain name investors and developers. It was conducted by ICA members (seated left to right facing the audience) Braden Pollock (LegalBrandMarketing.com), Andee Hill (Donuts.domains) and Gregg McNair (PPX International).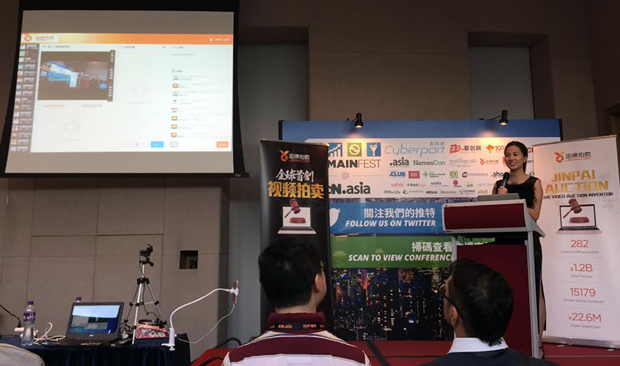 Above: The opening day highlights also included a live video domain auction conducted by Qiao Yuanyuan, Co-Founder of Jinpai Auction. Online and offline auction events hosted by Qiao have generated over ¥1 billion in sales.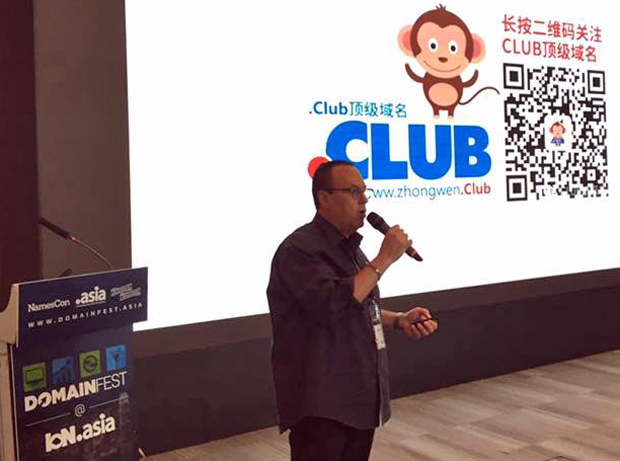 Above: .CLUB continues to be everywhere. Chief Marketing Officer Jeff Sass made the trip to talk about the new gTLD registry. Jeff was just in Florida last week for THE Domain Conference, then left there for Cologne, Germany to attend the DMEXCO show, then took yet another flight to Hong Kong for Domainfest Asia!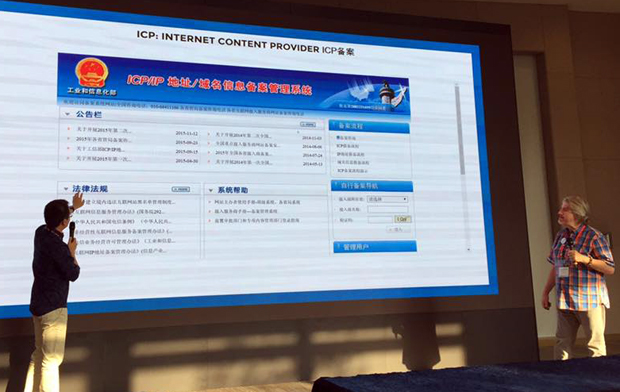 Above: Chinese market experts Raymond Li (left) and Simon Cousins of Allegravita.com were also among the featured opening day speakers. Another busy day is on tap Tuesday. You can review the full agenda here. Things will be getting underway at 10am Hong Kong time (which will be 10pm Monday night in the Eastern US) So, while many of us are sleeping tonight Domainfest attendees will be learning, earning and networking in a global industry that never sleeps!