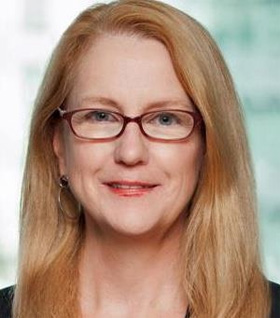 Becky Burr
Deputy General Counsel Neustar
Ms. Burr, in a post on the .US Blog, noted, "Neustar introduced the .US Town Hall last year to reflect our commitment — and the Commerce Department commitment to the bottom-up, multistakeholder model of DNS management. The public forum is an important part of ensuring that .US continues to be a vibrant namespace that reflects America's diversity, creativity, and innovative spirit. This is an opportunity for stakeholders and enthusiasts to collaborate, sharing expertise and ideas and providing feedback for everything related to .US and the Domain Name Industry. It is also an opportunity to share the policy work of the .US Stakeholders Council over the past 18 months."
I've always felt that .US has a lot of still untapped potential. ccTLDs are very popular in most other countries around the world. While it is often said that .com is America's de facto "country code" most useful acronyms,
numbers and keywords were taken in .com long ago. In .US, many names taken in .com are to still available to hand register or buy for a relatively low price on the aftermarket. As a geographic "exact match" for Americans (along with built in patriotic appeal) the extension should be a top alternative to .com for a lot more registrants (t only recently passed the 2 million mark).
The problem remains largely the same one that new gTLDs face - a lack of widespread public recognition. As someone who holds a number of .US domains I will say that I have seen my aftermarket .US sales increase over the past couple of years, something I believe is largely due to the arrival of new gTLDs. That program as a whole has resulted in more people becoming aware of the options to the right of the dot. There is still a very long way to go to catch up with the legacy TLDs (including .net, .org and the more popular ccTLDs) but it's a start.