After nearly a decade on the domain scene, Morgan and Daina Burnes Linton are well-known throughout the industry. While Morgan first became known as a domain investor and for his popular blog, in recent years he and wife/business partner Daina are more often associated with their Austin, Texas based Fashion Metric startup (one that has attracted well over a $1 million in capital investment with billionaire Mark Cuban among the investors).
In 2012 CEO Daina came up with Fashion Metric's innovative approach to helping consumers find a perfect clothing fit (whether purchasing in stores or online) through data science. Morgan went all in as well as CRO and they have been growing ever since. So much so that they have now outgrown the original concept and are expanding into new markets - a push that has created the need for a new name with a broader perspective. That re-branding was unveiled today when Fashion Metric became Bold Metrics - a company whose interests now reach into virtual reality and sporting equipment (adding VR Metric and Sport Metric to their portfolio alongside Fashion Metric).
Daina told Austin Inno, "We know that the utility and application of body measurements can go beyond apparel, so the name Fashion Metric is kind of narrow for exploring these other areas."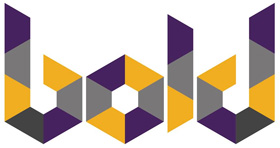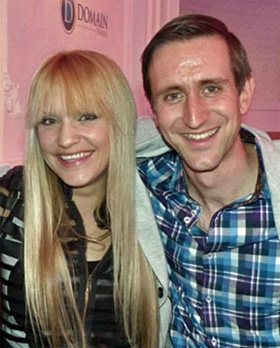 Daina & Morgan Linton
Co-Founders, Bold Metrics
In an interview with Retail Touchpoints Morgan added, "We see the world changing a lot with increased consumer desire for personalization and with the advancements in VR and AR, it's especially exciting to be making an impact in these areas. In addition, the technology provides feedback data based on real-life body measurements to enable brand manufacturers to more accurately design and size their products."
You can learn more about Bold Metrics here.