Richard Tindal, one of the four co-founders of Donuts Inc., the largest operator of new top level domain registries with close to 200 extensions in their portfolio, has decided to retire. The news came in a post on the company blog from Donuts CEO Bruce Jaffe today. Tindal has also served as the company's COO since he joined with Paul Stahura, Jon Nevett and Dan Schindler to launch the firm in 2010.
Tindal has been a key management team member at some of the industry's leading companies over the past two decades, having served at Verisign, Melbourne IT, Neustar and Demand Media before becoming a key player in the massive expansion of domain namespace through the introduction of new gTLDs via Donuts.
In his post today, Jaffe wrote, "On behalf of everyone at Donuts, I want to publicly thank you, Richard, for all that youíve accomplished Ė both here at the company and within this industry."
Jaffe noted, "Richard and team pored through data, created a process that considered thousands of candidate TLDs, and finally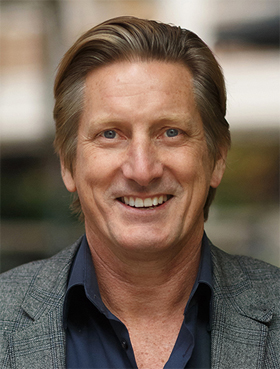 Richard Tindal
Donuts Co-Founder and COO
whittled the list down to 307 applications - a bold and unprecedented effort. Though I wasnít part of the industry back then, I can imagine it was a crazy and exciting time! I know for certain that Richardís passion, focus, drive (and humor) were key to helping it all come together; Donutsí success is in large measure the result of his work and foresight."
Jaffe added, "On a personal level, I cannot thank Richard enough for having the courage to start Donuts with his co-founders, and for his patience in coaching and advising me and so many others. Richardís industry knowledge, business acumen, and laid-back style will truly be missed by everyone. Richard, I speak for everyone at Donuts when I wish you all the best for your coming years. We vow at Donuts to continue your excellent work into the future."