While I was in Germany for the Domaining Europe conference in Berlin last month our friends at Startup League (a startup-support program launched last year by new gTLD registry operator Radix), were also on the Continent taking part in The Next Web Conference (TNW) that was held in Amsterdam May 18-19. Startup League sponsored 15 startups that use Radix TLDs to exhibit at TNW - an event that put the new businesses and their domain extensions in front of 15,000 attendees, 275 investors and 250 exhibiting startups (resulting in 1,788 pre-booked investor-startup meetings)!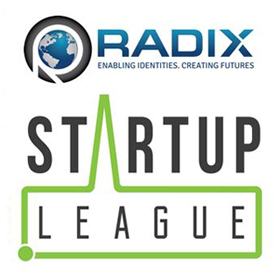 The Hackathon at TNW conference, that was also supported by Radix, saw 8 out of 10 finalists on Radix TLDs; including Sensors.fun, Rock-On.space, ToonBNB.host and the Hackathon winner - BikingDrunkIs.Fun.
TNW had four startup tracks: Bootstrap, Boost, Scale and Impact. Startup League and TNW had joined forces to launch the 'Tickets to Boost' program in February 2017 to select 15 startups to exhibit for the Boost track for free. As part of the 100% sponsorship, the selected startups got a free Startup Exhibitor Table at the TNW Conference, along with two

free attendee tickets. Curated face-to-face meetings with investors and opportunity to pitch the startup on stage were also part of the program. The package, which would have otherwise cost €1,299 to startups, was made free for the chosen startups who came from 11 different countries.
Suman Das of the Startup League, said, "The startups got great exposure to investors and media. The event was an appropriate platform for them to test their product amongst a relevant audience."

Last year, the Startup League had supported 15 startups at the Web Summit in Portugal. One of the startups that exhibited at that event with the support of Startup League, Nu-Rise.tech, raised funding due to the exposure at the event and the connections made there. The same startup also got selected for the Mass Challenge, a global non-profit startup accelerator and competition. By forging similar partnerships with TNW and similar events, the Startup League hopes to create similar opportunities for other startups as well.

Looking ahead, the Startup League is now gearing up for RISE in Hong Kong, TechCrunch Disrupt in San Francisco and Web Summit in

Suman Das
Radix Startup League

Lisbon, Portugal. In recent years, Portugal has emerged as a startup hub with vested interest from its government that is empowering young businesses to boost the local economy. The Startup League has supported that effort by rolling our special programs for Portugal's startup community. Last month the Startup League team visited the country's five main entrepreneur-hubs on a five-day road trip that took them to Braga, Porto, Aveiro, Coimbra and Lisbon.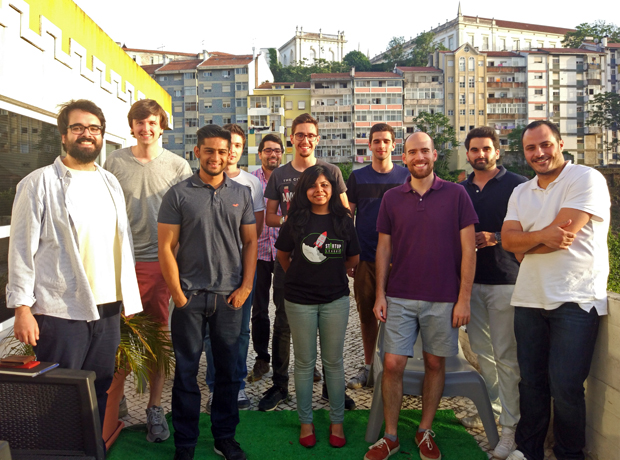 Startup League's Suman Das (3rd from left) and Tanisha Guptya (front center)
visiting with members of the Portugal Startup Community last month.
With respect to that effort Mr. Das noted, "The idea was to meet with major incubators, accelerators and startup communities across Portugal. We interacted with them to understand their marketing challenges and how the Startup League could help them leverage event marketing to their advantage. Over the five days, we met 22 incubators and over 100 members of the startup ecosystem in Portugal. Through our interaction with them, we were able to create tremendous awareness of new TLDs in the Portugal startup community and got an overwhelmingly positive response towards new TLDs in general and our program on the whole."
As a result of this campaign, the Startup League has now partnered with various Portugal based startup communities, including Startup Braga (Braga), UPTEC (Porto), IEUA (Aveiro), IPN (Coimbra), Startup Lisboa and Beta-i (Lisbon). The Startup League currently, it has 75+ startups on board and 40+ partners from the global startup ecosystem.