is going to depend on them being adopted and developed into useful websites. That's why Radix Registry is excited about a new venture launched by marketing and advertising whiz Sheeraz Hasan on Radix's .TECH extension.
Hasan, who is known for successfully creating huge social media amplification for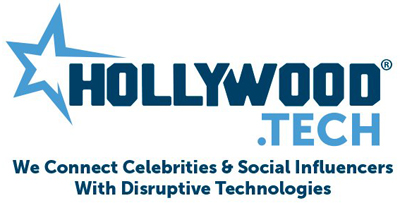 Fortune 100 companies through celebrity endorsements and social media influencers, has set up shop at HOLLYWOOD.TECH - an especially relevant domain as the business aims to be a bridge between Hollywood celebs, social influencers and technology companies for brand endorsements.
Sheeraz Hasan
Hollywood.Tech

Radix said that Hasan, who has overseen campaigns for some of the most recognized brands, celebrities and government agencies in the world, has a direct network to social media influencers that reach over 3 billion people across all social media networks. He also manages marketing campaigns and works directly with a number of world-famous celebrities including Kim Kardashian, Justin Bieber, Selena Gomez, Priyanka Chopra, Zendaya and the Jackson family, among others, generating over $2 billion in earned media. That has prompted ArabianBusiness.com to include him in their list of the Top 100 Most Influential People in Dubai.

While his other venture, Sheeraz .Inc, works with brands across sectors, HOLLYWOOD.TECH will focus only on tech companies looking to amplify their brand through celebrity endorsements on social media. This is the 5th venture Hasan has launched on a .TECH domain.
Explaining his affinity for the extension Hasan said, "What is better than HOLLYWOOD.TECH as the name for a website that brings together two vastly successful giants of our modern world: Hollywood and Technology! The name is concise yet descriptive, and just perfect for my business debut in the tech sector."
Suman Das, who is the Brand Manager for .TECH domains, said, "We are thrilled to have successful entrepreneur Sheeraz Hasan use www.hollywood.tech for his venture. As technology makes its way into each and every sector, .TECH is fast becoming the choicest domain name for brands looking for a short, memorable and meaningful name that instantly creates an impact."
Radix launched .TECH two years ago and can now point to many companies that have adopted the TLD, some examples being www.ces.tech, www.cta.tech, www.tnw.tech and www.viacom.tech, as well as social media influencers like www.edgar.tech, www.dom.tech and www.andru.tech, SEO experts like www.seo-hero.tech (the global winner of the WIX SEO Hero challenge) and tech startups like www.dadi.tech (an open source content management company).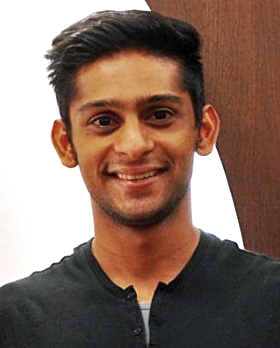 Suman Das
.TECH Brand Manager
Radix is part of the Directi Group, which is currently valued at $1.4 billion. In addition to .TECH, Radix operates the .ONLINE, .STORE, .WEBSITE, .SPACE, .PRESS, .SITE, .HOST and .FUN registries.