I first met serial entrepreneur Colin Pape at the 2009 GeoDomain Expo in San Diego, where the Founder & CEO of the ShopCity.com local community commerce platform came to share information about the innovative company he had started the year before. ShopCity is still going strong despite Pape having to simultaneously focus on an anti-trust complaint he lodged against search engine giant Google in 2011. Pape contended that Google rigged its search results to make it hard for consumers to find local sites in the ShopCity network.
That experience left Pape convinced that someway, somehow a viable alternative to Google had to be created. On the surface, given Google's dominance in search, that would seem to be an impossible task, but Pape believes the emergence of blockchain technology and crypto-currencies has created an opportunity to completely remake the search landscape. In fact in his latest venture, he intends to make it happen with the team he has assembled to bring Presearch to the market. The project will officially liftoff at 10am on Tuesday, July 25, 2017 when an Initial Coin Offering will begin to build funding.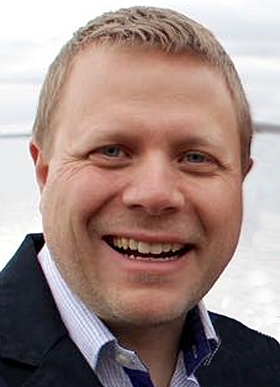 Colin Pape
Presearch Project Lead
The company describes Presearch as an open, decentralized search engine that rewards community members with Presearch Tokens for their usage, contribution to, and promotion of the platform. Their website notes, "Presearch has an innovative go-to-market strategy to target the most frequent searchers - web workers - and gain early adoption, on our way to releasing future versions of the open source platform that will utilize a blockchain-based index, curated by the community."
Here are some key bullet points outlining the strategy:
Decentralized Search
Token Ecosystem

Open and transparent ranking factors enable content creators to access a level playing field, and users the choice of which data sources to utilize.

Community-driven decision-making process ensures that everyone's interests are aligned, and the best content is surfaced and displayed.

Ability to vote on and fund dev projects provides ability to influence and improve the platform, and earn tokens for contributing.

Tokens can be purchased during the Presearch Token Crowdsale July 25.

Tokens will be issued to early adopters to reward usage and promotion of the platform.

Token-holders will be able to vote on decisions, suggest / fund dev projects
Devs will receive tokens for contributing to features / projects.

Advertisers will be able to purchase targeted, non-intrusive, keyword sponsorships with DSTs
The full details on Presearch are available in this comprehensive White Paper (.pdf file). While many will find it hard to imagine anyone putting a dent in the massive machine that Google has become, Presearch has already made believers of some important supporters. In fact, earlier this month Presearch was featured on CNBC with Tim Enneking, the Managing Director of Crypto Asset Management, picking Presearch as one of his three recommended plays in the crypto world.