It seems a day rarely passes without another company being victimized by a cyber attack of one kind or another. Wholesale data theft, denial of service attacks and other offenses routinely generates losses that can run into the millions of dollars. That has put the need for ironclad security front and center, boosting the fortunes of companies like San Mateo, California based Farsight Security that have developed successful solutions to the problem.
Farsight, the leading provider of the world's largest real-time DNS threat intelligence, caught my eye after seeing them enlist two longtime domain industry leaders over the last four weeks. The first was Alexa Raad, the former CEO of the Public Interest Registry (administrator of the .ORG extension) and Founder/CEO of Architelos. Farsight named Alexa their Chief Operating Officer on July 25. Then, just this morning, we got word that veteran executive Ken Hansen, has also joined the Farsight team as Senior Account Executive. Ken has had key roles at China Springboard, Neustar and other domain industry companies.
Ms. Raad is a tech entrepreneur with a long track record of growing revenues, scaling organizations, and developing new markets in the United States, Europe, Latin America and Asia. Farsight CEO Dr. Paul Vixie said, "Alexa has two decades of executive and technology experience in DNS and Internet governance, and Farsight is incredibly lucky to get her. We wanted a transformational leader for our sales, marketing, business development, and customer engagement functions, and, with Alexa Raad, we could not have chosen a better executive to lead our team."
Ms. Raad, who holds an MBA as well as a MS in Information Systems from George Washington University, noted, "I am very excited to join such a distinguished team. Farsight's reputation for providing the best threat intelligence services, along with the depth of its tech talent made it an incredibly attractive opportunity. I am looking forward to what we can achieve together"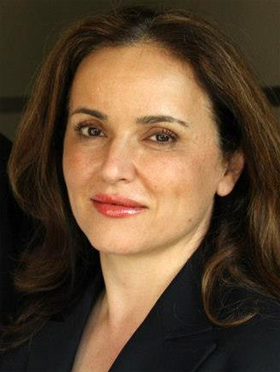 Alexa Raad
Farsight Security COO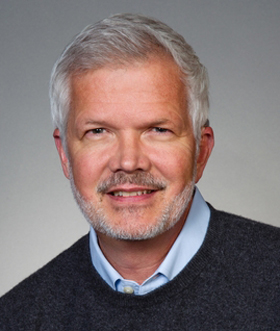 Ken Hansen
Senior Account Executive
Farsight Security
Hansen will use his vast business development experience in the Farsight sales organization, helping them continue to grow revenues. Over the past year, Farsight Security has experienced significant demand for its passive DNS solutions from leading automotive, healthcare, financial and government organizations to gain new threat intelligence in their fight against global cyberattacks. Farsight DNSDB, the company's flagship solution, is the world's largest historical Passive DNS database with over 35 billion DNS resolutions collected since 2010.