Like DomainSherpa.com Founder Michael Cyger's other Facebook friends, I was surprised to see a post from Michael this morning announcing that he had decided to retire form domain name publishing. Since entering the business six years ago Michael has done an astounding job in producing 404 extensive videos featuring a vast array of industry experts. The entire body of work has become an invaluable resource for those want to learn more about domain investing and other facets of the industry. Fortunately, the Sherpa website will remain online so that resource will remain available.
Cyger said in his farewell letter that he is looking forward to taking on new challenges, noting "As an engineer by education, nothing gives me a sense of accomplishment more than figuring out things." Michael already has a number of business interests in addition to DomainSherpa so he will have no shortage of projects to turn his attention to. One of them includes a successful print magazine devoted to his hometown, Bainbridge Island, Washington (Michael also owns BainbridgeIsland.com).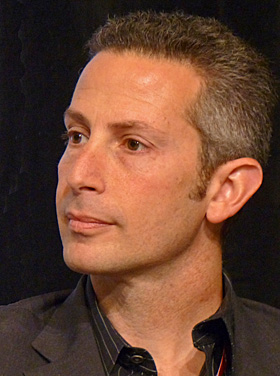 Michael Cyger
DomainSherpa Founder
While Cyger, a successful domain investor in his own right, is moving on to new pursuits he will not disappear from the domain scene. He wrote, "You'll see me at conferences as I still love and believe in the domain name industry, and enjoy an excuse to travel. And you can contact me at Michael at WebXMedia dot com or on Twitter @michaelcyger."
That's good news and we will look forward to continue seeing Michael out and about and hearing about his latest ventures. We certainly wish him the best in whatever those may be and join with so many others in giving him a heartfelt thank you for everything he has contributed to the industry over the past six years.