Director, Strategic Accounts at Payoneer Escrow), who has played a key role in staging the annual tournament that has raised well over $1 million.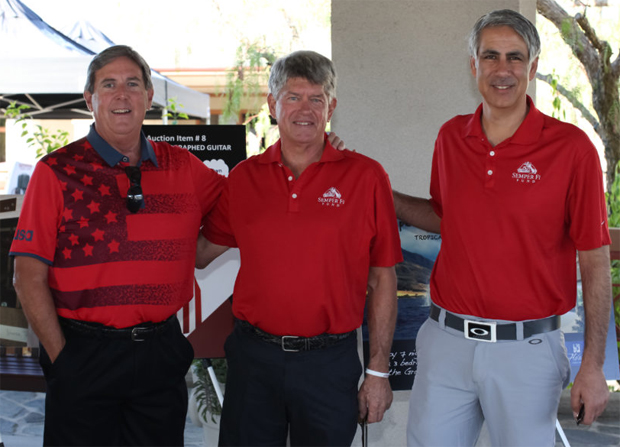 Brandon Abbey (center) with fellow organizers of the annual Orange County
Support Our Troops Charity Golf Tournament at the 2016 event in southern California.
Abbey told us, "This lively and inspiring day includes golf, hearty refreshments and inspiring guest speakers with silent and live auctions in a gorgeous country club setting. The Semper Fi Fund provides immediate assistance and continuous support for the injured heroes who have served our country in all branches of the U.S. Armed Forces. The primary goal is to give back to those who selflessly support, protect and serve our country." Prior to last year's event Abbey noted, "Since 2004, the Semper Fi Fund has issued over 44,000 grants totaling more than $63 million to 8,000 heroes and their families."