The 2nd annual edition of New York's NameSummit conference will be held in a new location next summer. The big event that debuted last August at the Hilton Midtown Manhattan Hotel will move a few blocks south to the Westin Times Square for the 2018 show that will be staged August 6th & 7th.
Jason Schaeffer, who co-founded the conference with Steven Kaziyev, gave me the Lowdown on the 2018 event this afternoon. Schaeffer said, "Our first event provided unsurpassed networking opportunities for the lucky attendees and a positive showcase for domains and new TLDs. I'm happy to say that we are back to help anyone in the digital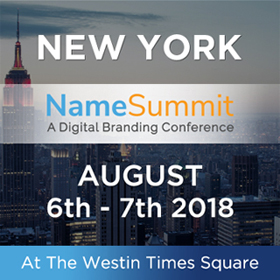 branding space, and remain committed to a providing a platform to showcase domain names as an integral part for a branding initiatives."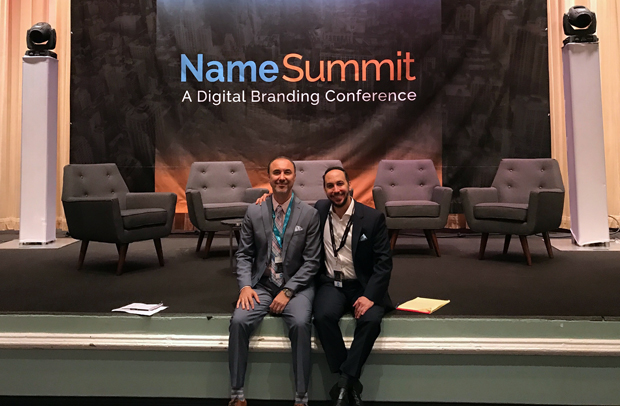 NameSummit Co-Founders Steven Kaziyev (left) and Jason Schaeffer
at their debut event in New York City in August 2017.
Schaeffer added, "Thrilled by the feedback and overall success of the inaugural NameSummit, Steve and I turned our attention to find a way to add more value for attendees, speakers and sponsors. Building on the startup and coaching component of the conference was important, so we have created Pitchfest Global for 2018."
"Among other things, Pitchfest Global is a contest where the finalists will be able showcase their innovative ideas to an expert panel of influencers, business leaders, and a live audience. Additionally, the NameSummit and NamesCon teams are working together on Pitchfest to support digital entrepreneurship and innovation, and give Pitchfest a truly "global" reach. If you have a new business idea or marketing concept to propel your business to new heights then Pitchfest Global is for you!"
Schaeffer also noted, "The prizes and promotional opportunities for Pitchfest Global will be announced at NamesCon in January (NamesCon runs January 28-31, 2018 in Las Vegas).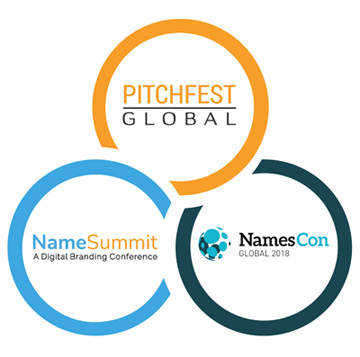 However, we can already say that the winner of Pitchfest Global may reap the greatest reward of this collaboration by receiving assistance to position their new concept and reach 100s of thousands of people, if not more."
"Jodi Chamberlain is returning with us to make sure the event is a success," Schaeffer added. "Be sure to join us at NamesCon where the NameSummit team will be at Booth 1 to share more information about Pitchfest Global and accept applications to become a Pitchfest Global participant."
Schaeffer closed with this - "Whether you have one follower or 1 million, whether you are the brand, work for one, or are one in the making, NameSummit's experts will show you how to build your brand and connect with your audience. You can register for NameSummit 2018 to be a part of Pitchfest Global at The Westin Times Square with a special NamesCon discount for $199, limited to the first 50 registrants, or use the CODE: NamesCon."
(Posted January 11, 2018)