Mind + Machines (MMX) - a new gTLD registry operator that administers 28 TLDs has acquired ICM Registry LLC - another new gTLD operator with four adult related TLDs in its portfolio - .xxx, .porn, .sex and .adult. MMX (who is listed on the London Stock Exchange's AIM market under the symbol MMX.L) paid $10 million in cash and $31 million in newly issued stock (subject to ICANN approval) according to UK-based business news website ProactiveInvestors.co.uk. At the same time, that site reported MMX had its first profitable year in 2017, turning a $3.8 million profit on $14.3 million in total revenue.
The MMX acquisition continues the consolidation trend we've been seeing in the new gTLD space. A press release we received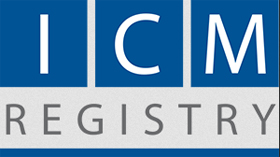 from ICM about today's deal said ICM said had attracted offers from several other new gTLD registry operators before accepting the MMX proposal.
ICM's outgoing CEO, Stuart Lawley said, "I strongly believe ICM's shareholders, customers and employees will be well served by this acquisition; MMX has a very dynamic management team. We received 4 offers in total for the business, some all cash and others a mixture of cash and stock. After lengthy, detailed negotiations and due diligence with the interested parties, the arrangement with MMX was clearly the best fit."
Lawley will become the largest shareholder in MMX with a holding just over 15% and as part of the transaction, the five remaining senior managers of ICM (who will stay on with MMX) will all have meaningful stock holdings in MMX. Lawley said he is leaving to pursue blockchain based Age Verification business opportunities with his new business AVSecure.com.
MMX CEO Toby Hall

MMX CEO Toby Hall told ProactiveInvestors.co.uk, ""We are delighted to have entered this agreement. We expect the acquisition to be earnings enhancing in the current year and believe it will deliver scale, strong recurring revenues and positive working capital to the company in 2018 and future years. Further, it will strengthen the quality of our revenues, both accelerating MMX's already fast-growing renewal base and improving the geographic make-up of our sales, given ICM's revenues are primarily derived from the US and Europe. We see this transaction as a major step forward in our ambition to introduce a progressive dividend policy over the next 18 months."

Hall added, "2017 has been about proving out the business model: firmly locking-in the operational gains of 2016 to ensure a profitable base, and developing a long-term growth strategy. It cements MMX's position as a

leading registry group in the new gTLD sector as we develop into a long-term annuity based business."