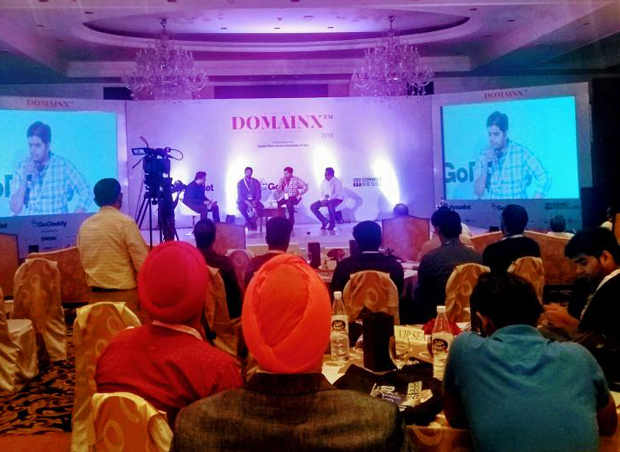 Below: A view of the Domain X audience from the stage (photo credit: Kumar Amit).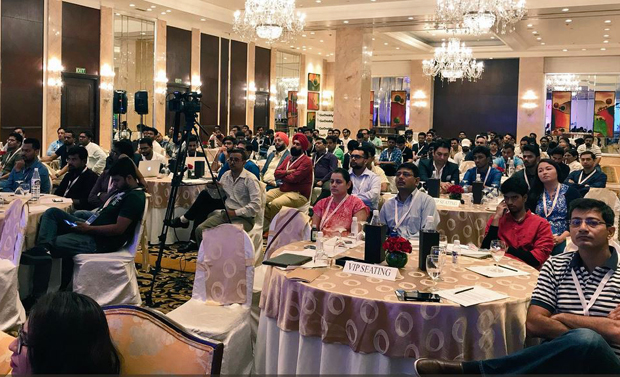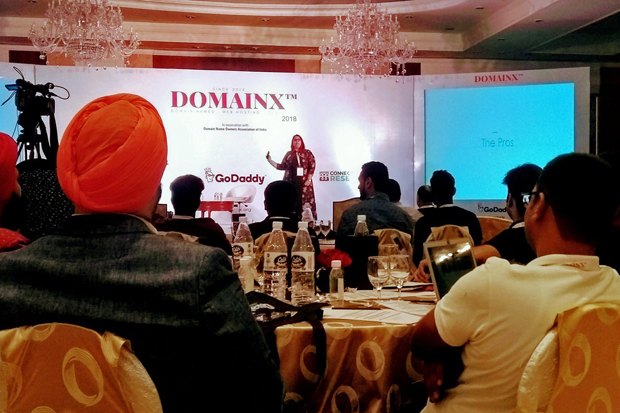 Above: Next to take the stage was Anjali Wadwhani (LegalYaar) with a well-received talk on Internet Strategy. (photo credit: Deepesh Mishra)
Below: In the final session before the Sunday lunch break, Dr. Ajay Data (Data.in) covered Universal Acceptance, IDN & EAI. (photo credit: Deepesh Mishra)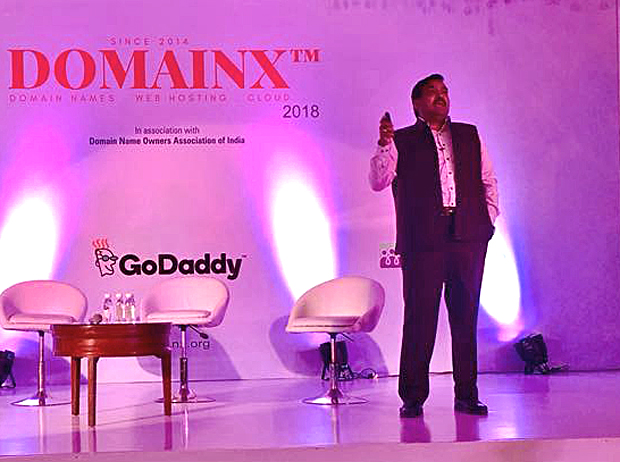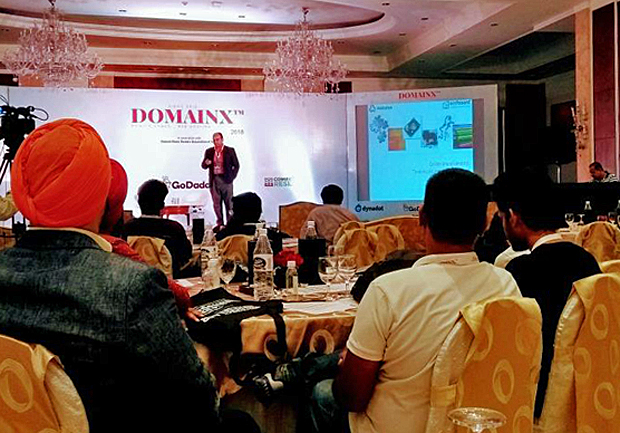 Above: After lunch attorney Rodney D. Ryder kicked off the afternoon session with Domain Names & Web Hosting Legal Case Studies. (photo credit: Deepesh Mishra)
Below: DomainX Co-Founder Manmeet Pal Singh (at far right) participated in two of the panel discussions that followed - one on New gTLDs and another on domain valuation titled Will This Domain Sell? (photo credit: Deepesh Mishra)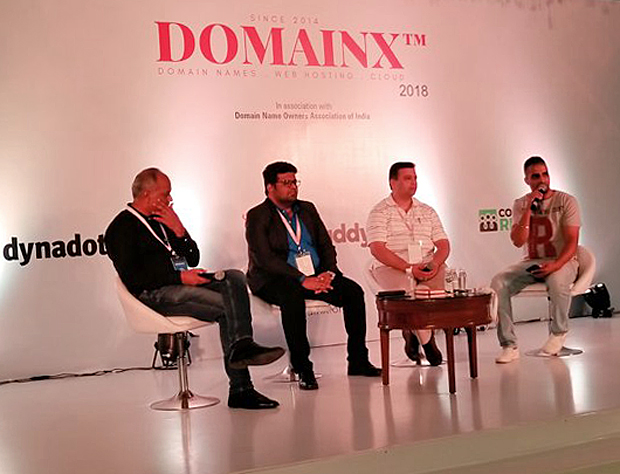 A pair of individual presentations completed the final round of business sessions at DomainX 2018. Pardeep Goyal (Cash Overflow) delivered a Domain Name Sales Case Study and Amrendra Mishra (Analyzed Media) provided advice on How to Sell Domain Names by Email Marketing. The 5th annual show officially closed with the DomainX 2018 Awards Ceremony and the GameX Super 6ís Awards.
DomainX has played a major role in the ongoing rapid growth of the domain industry in India. If you have an opportunity to attend when the 2019 event rolls around next summer I think you will find your time very well spent.