The massive 2018 Web Summit conference was held November 5-8 in Lisbon, Portugal with over 70,000 attendees from over 100 countries on hand. For the 3rd consecutive year new TLD registry operator Radix was there to support its community for startups, the Startup League, backing over 40 startups that have been built on Radix TLDs.
Overall, more that 2,000 startups from around the world exhibited at Web Summit. Among those that were able to go thanks to their Startup League connection were: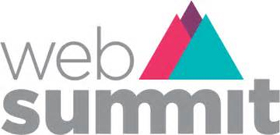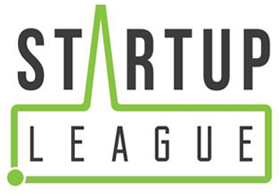 Startup League Program Head Lenold Vaz said, "We are thrilled and proud to have supported so many innovative startups at Web Summit. We believe that high-potential startups deserve a powerful go-to-market strategy and Web Summit is the perfect platform for startups on our TLDs to showcase their product to the most evolved tech audience in the world."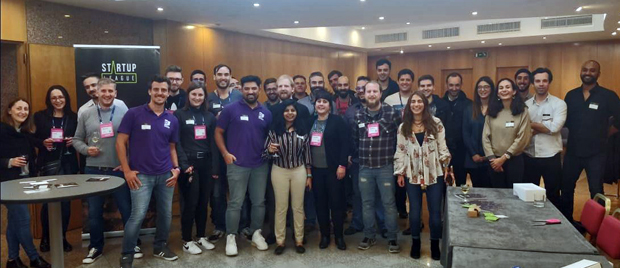 Above: Lenold Vaz (far right) and Tanisha Gupta (center) from the Startup League with the startup founders. Click on the photo to see the full size version of it.
Along with their booth sponsorship, the Startup League provided booth goodies such as stickers, badges, stationery as well as t-shirts branded with respective startups' logos for greater booth engagement and visibility for each startup. They also amplified the promotions for these startups through online marketing, content marketing and social media hype.
Lenold Vaz
Startup League Program Head

After sponsoring over 50 startups at Web Summit last year and dozens more this year, the Startup League is setting their sites even higher for 2019. Lenold noted, "The incremental impact that we are able to create for these startups is encouraging and we are looking forward to an even bigger show next year. This is an exciting time for new domains as more and more startups are embracing them to reflect their commitment to innovation and focus on futuristic trends."

Some of the startups supported by the Startup League previously at Web Summit include sensei.tech (2017), which later got selected for TechStars Metro Retail Program, Berlin; Watr.tech (2016, 2017), which became a finalist at Web Summit's PITCH event; Nu-rise.tech (2016), which became a semi-finalist at Web Summit's PITCH event; and YouClap.tech (2017), which received a €100K funding.
The Startup League's efforts have been spread across the globe. In addition to Web Summit, they have supported startups at TNW (Amsterdam), Collision (USA), TechCrunch Disrupt (USA), TechSparks (India), RISE (Hong Kong) and many other events.
(Posted November 19, 2018)