Sedo is heading into the new year with a new CEO at the helm. The popular domains sales and monetization platform has appointed internet industry veteran Matthias Conrad to a role that Tobias Flaitz is leaving after seven years on the job. Conrad has been serving as the VP Marketing at 1&1 IONOS, a company, like Sedo, that is part of internet giant United Internet Group (UI).
UI has a policy of not reporting personnel changes through press releases but we learned that Conrad moved into his new position on January 1st, 2019 when he joined the Sedo management board alongside fellow directors Barbara Stolz and Hakan Ali. That highly experienced trio is intent on expanding Sedo's already large footprint in the domain arena.
Ali, the Managing Director of Sedo, said, "I thank Tobias Flaitz for his dedication to our company over the past seven years and I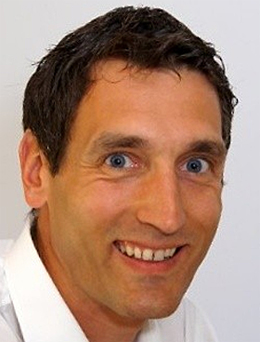 Matthias Conrad
CEO, Sedo
wish him all the best for the future. He was responsible for the restructuring of Sedo, expanding its international activities and product portfolio. The now strong and stable company needs new momentum. I am pleased that we were able to welcome an industry insider at Sedo with Matthias Conrad. Together Matthias Conrad, Barbara Stolz and I will drive forward the positive development of Sedo."
Conrad started his career in 1999 as product manager at Vodafone Germany. As a qualified electrical engineer, he worked for Vodafone Egypt and Vodafone Hungary for six years, where he was responsible for product management and customer marketing in the B2B segment until 2011 as Director Marketing.

Since July 2011 Conrad has been working for 1&1 IONOS. He was responsible for the product management for the international web hosting and e-commerce business and most recently as Head of Marketing for the re-branding and brand introduction of 1&1 IONOS. In addition, he completed an extra-occupational MBA at Henley Business School.