Domain brokerage & consulting firm GGRG.com has released their 11th consecutive quarterly report on aftermarket sales of "liquid domains." GGRG defines liquid domains as being very short .com domains consisting of all letters (L) or all numbers (N), as well as 3-character (C) .coms that have a combination of letters and numbers. GGRG terms these categories "liquid" domains because they are relatively easy to sell at prevailing market rates. The latest report covers sales reported in the final quarter of 2018.
For many the most surprising result from 4Q-2018 will be seeing that 4-letter .com domains reached their highest total for a single quarter since the reports began with $8.6 million in Escrow.com transactions recorded for that category. Pricing for that group has been steadily softening for some time now but it's possible the lower prices have started to attract bargain shoppers who see a long term opportunity. The next highest group, based on Escrow.com sales volume, went to the ever popular 3-letter .coms with almost $5 million in transactions, followed by the 4-number .coms at $2.7 million (that is one of the strongest quarters that group has had since GGRG started tracking).
GGRG Founder Giuseppe Graziano said that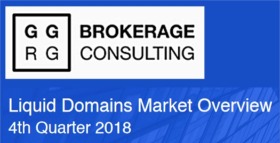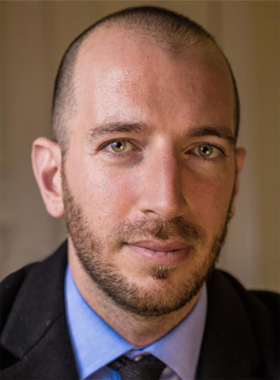 GGRG Founder Giuseppe Graziano
Looking ahead to how the quarter we are currently in (Q1-2019) is likely to finish, the GGRG report noted, "Q1 is normally a slow quarter for Liquid Domains due to the reduced activity from China caused by the Chinese New Year. Unless there are large end user transactions, we forecast a slow beginning to 2019."
There is much more data (and charts) covering a variety of metrics is the full GGRG report. You can get your free copy here.