16 years ago we started our weekly domain sales reports (that come out every Wednesday evening) as an educational tool. Showing the exact prices paid for specific domain names each week gives all of us a chance to learn more about domain values, gain insight into the latest trends (what's hot and what's not) and have access to a large pool of comparable sales that can be pointed to when buyers question domain valuations.
As sales data comes in each week I often notice very different kinds of domains selling for about the same (or exactly the same) price and thought this might present another interesting educational opportunity. In this case, seeing how our reader's currently value various kinds of domains by running a periodic Name Vs. Name poll and discussion in which two equally priced but otherwise different kinds of domains are matched against one another. Today's post will give me an idea if there is any interest in seeing more of these mini domain duels in the future.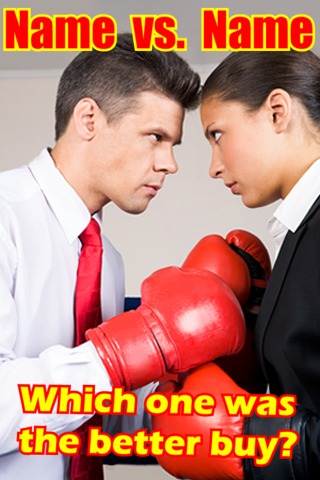 Image from Bigstock
In last week's domain sales report, I noticed that QV.net and Insurance.us sold for the exact same price - $7,000. One is a rare 2-letter domain in one of the original big 3 TLDs (.com, .net and .org) - but its letters, by Western standards, are not the best. The other was a very highly valued keyword but in a less often used TLD, America's country code, .us. So, let's get ready to rumble! Which one was the better buy and, if you care to comment, why?