Domain sales giant Jeff Gabriel, who was profiled in a 2016 DNJournal Cover Story, is closing yet another successful chapter in his remarkable career. Gabriel broke into the business with Sedo.com where he closed a record breaking deal for Sex.com at $13 million in 2010 - a deal that reigned as the biggest publicly reported domain sale of all time until it was finally surpassed by the eye popping $30 million sale of Voice.com last month.
Gabriel's success at Sedo led to Domain Advisors (who later re-branded as Igloo.com) luring him away to be their President in 2011. Then, two years later, industry legend Frank Schilling called on Gabriel to run the new domain sales operation Schilling launched under the Uniregistry banner.
After 7 years with Uni, Gabriel, who played a key role in helping building the company into an industry powerhouse, decided his mission there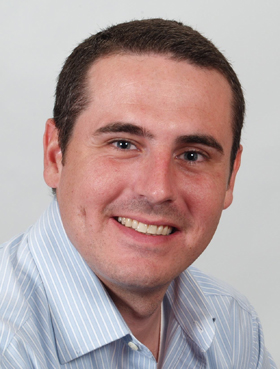 Jeff Gabriel
is now complete. In a post on the Uniregistry blog late Tuesday, Gabriel officially announced he is leaving his position as Vice President of Sales so he can move his family back to his Massachusetts home after seven years spent living in Cayman Islands where Uni is headquartered.
Gabriel will return home with a lot to be proud of. He noted, "We grew from four to forty salespeople, with sales support staff selling thousands of domains, eclipsing the $50 million USD mark in yearly sales volume. We will more than likely have broken $250 million mark in sales during my tenure while you read this. We also built new technology, products, and processes."
Jeff's time in the Caymans were accompanied by the biggest events in his personal life as well. "My wife had our two children here," he said. "After discussing this with friends and family, it is time for me to step down and return home to make up for lost time with my family and pursue other projects. I want to thank all of the customers, Frank, and our team that have made these past seven years the best seven I ever had!" Gabriel declared.
With Gabriel's departure Dan Adamson will take over as Vice President of Sales and Wade Smith will become the Director of Sales. Adamson and Smith were both already part of the Uniregistry family and both are well-known and highly-regarded industry veterans. While the sales operation at Uni will remain in good hands, Gabriel's many friends and fans are looking forward to seeing what his next move will be.