A few months ago I told you about an unprecedented portfolio of more than 20 big city .com geodomains that has been put on the market by Geocentric Media. Today we learned the portfolio, that already includes LosAngeles.com, SanFrancisco.com, Houston.com, Philadelphia.com and Denver.com among others, has grown to nearly two dozen domains with the addition of Seattle.com (you can see the entire list of domains here).
Today's news came from Geocentric Media CEO & Founder Fred Mercaldo who also told us the firm has more than a dozen discussions underway with major media companies interested in the portfolio. With the level of interest ramping up Geocentric Media decided to secure the services of Kalil & Company, a widely known media brokerage company with 40 years of experience in the field. Mercaldo said, "the main brokers in charge are Frank Higney (Frank@Kalilco.com) and Jason Anderson (Jason@Kalilco.com). Kalil has high level contacts in all of the top major media firms, private equity companies and more. They love the portfolio, believe in it, and this is their initial venture into the digital world."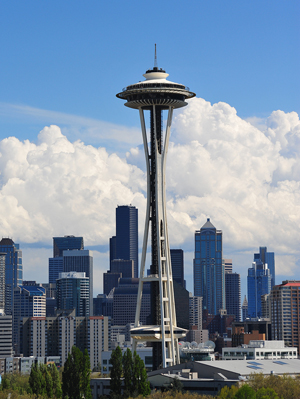 While Geocentric Media's is focused on selling the portfolio intact to a buyer interested in acquiring an instant high visibility coast-to-coast footprint on the web, Mercaldo said they have not completely ruled out the possibility of selling an individual domain, or group of domains, for the right price.