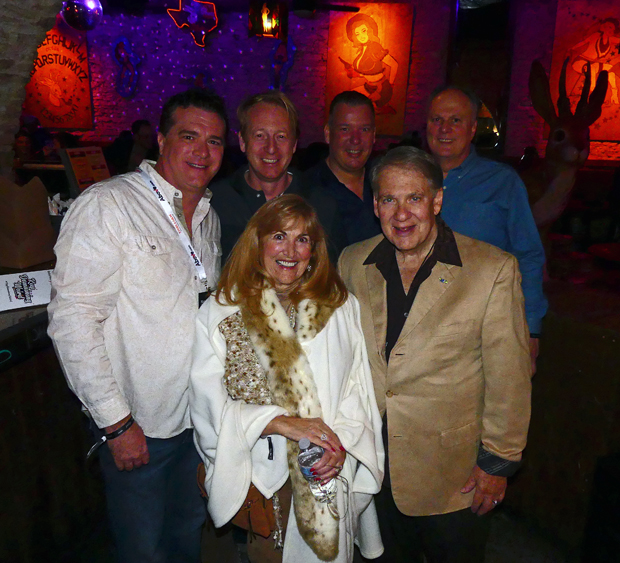 Sister companies Sedo and InterNetX hosted a packed party at The Jackalope on Austin's 6th Street Tuesday night (January 28, 2020). Among those there to greet to guests (left to right in the back row) were Sedo's Brad Lemire, Christian Voss, Michael Robrock and Dave Evanson, with NamesCon Global attendees Howard and Barbara Neu in front.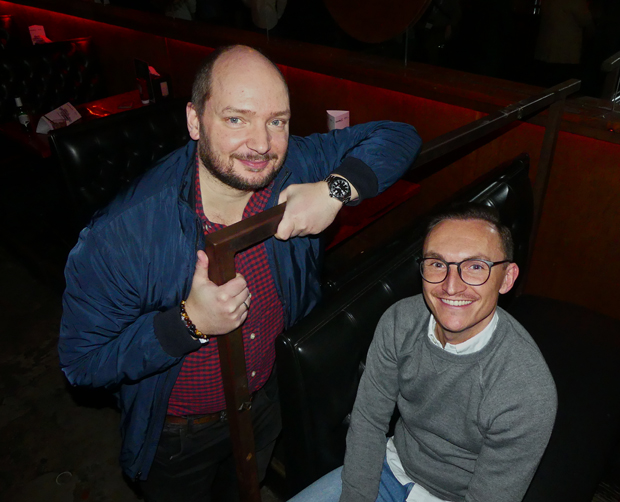 Among the InterNetX team leaders welcoming guests at their pre-show party were Marco Hoffman (left) and Claus Barche. Marco and Sedo's Michael Robrock both provided very insightful commentary in our annual State of the Industry Cover Story that was published Monday.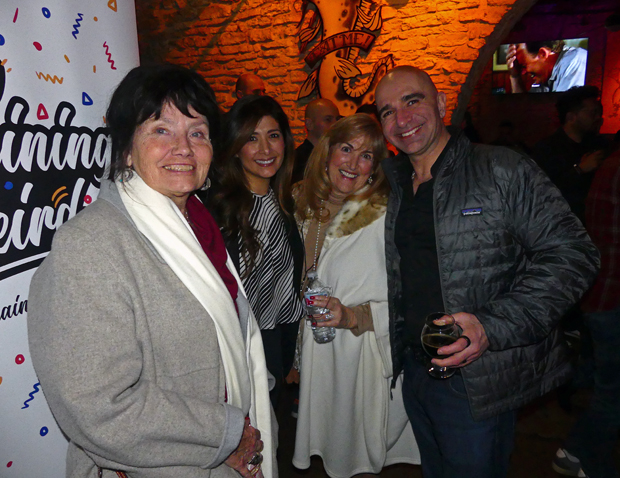 Here Diana Jackson (left) and Barbara Neu (3rd from left) catch up with Josephine Kubba (2nd from left) and her husband (and one of the domain world's nicest guys) Ammar Kubba.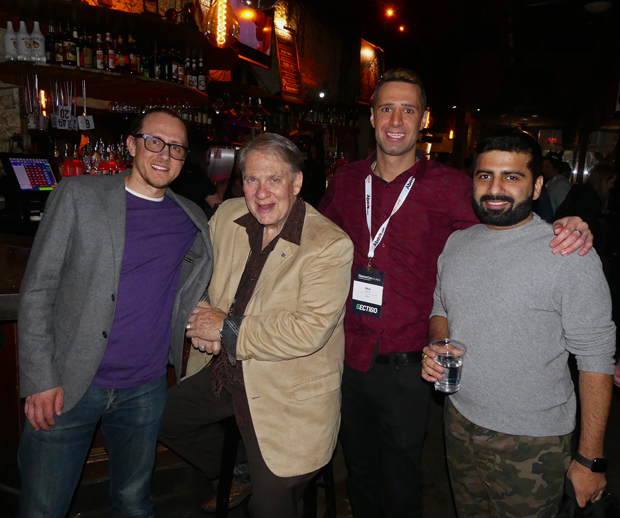 Meanwhle, holding court at the bar we found (left to right) Clifton Steele, domain attorney Howard Neu, Mark Ghoriafi (.GLOBAL) and, all the way from India, Aishwin Vikhona.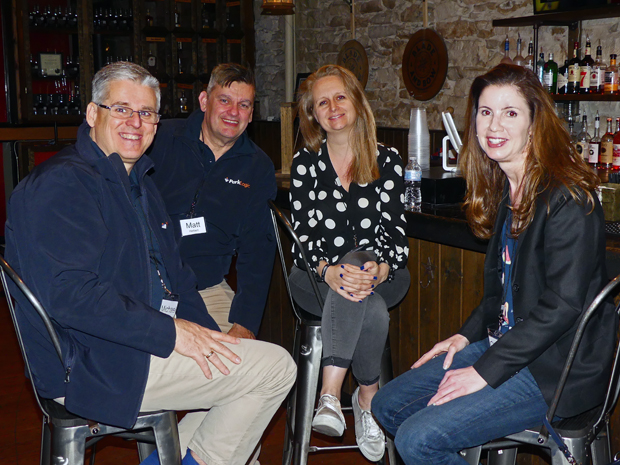 At the same time Tuesday night, just a block down 6th Street at the San Jac Saloon, ParkLogic.com was hosting an equally enjoying evening for their clients and friends. (Left to right) ParkLogic Founder Michael Gilmour and Account Manager Matt Herbert chat with guests Christina and Christa Taylor. Michael will be kicking off NamesCon Global 2020 with a keynote speech this morning (Wednesday, January 29) at 10:30am.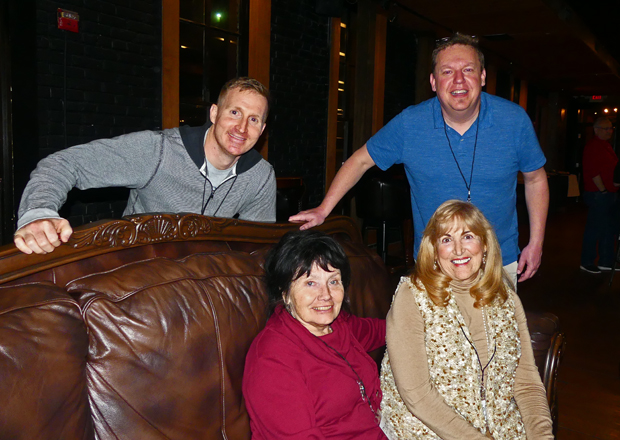 As the evening was winding down, Diana and Barbara found a comfortable place to sit down and re-connect with long-time friends Michael Robertson (Fabulous.com), at left, and Brian Gilbert (NameTime.com) at the ParkLogic party.
Tomorrow morning (Thursday, January 30) we will have some favorite photos for you from the opening day and night at NamesCon Global and will continue those daily through the close of the show that runs through Saturday (February 1). When we are back in Florida we will be putting together and publishing a complete wall to wall wrap-up of the conference that will cover every session (and every evening social event we attend) during conference week.