With some 100 guests on hand, Mr. Bhutani and Afternic Chief Revenue Officer Bob Mountain handed out special awards to the six companies that have been Afternic's longest running partners, with all dating back ten years or longer.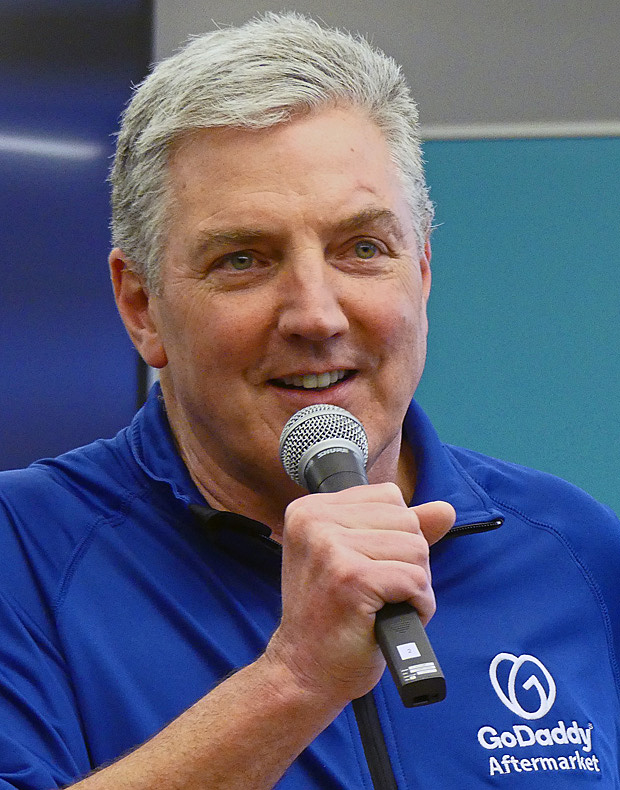 Above: Bob Mountain, getting ready to announce the winners of the awards for having the longest Afternic Longest Tenured Partnerships. Four of the six had representatives in town for NamesCon Global who were there to personally accept their awards. Trophies were sent to the other two, TierraNet, who has been a partner since 2007 (the longest tenure of the six) and Name.com, who has been a partner since 2010.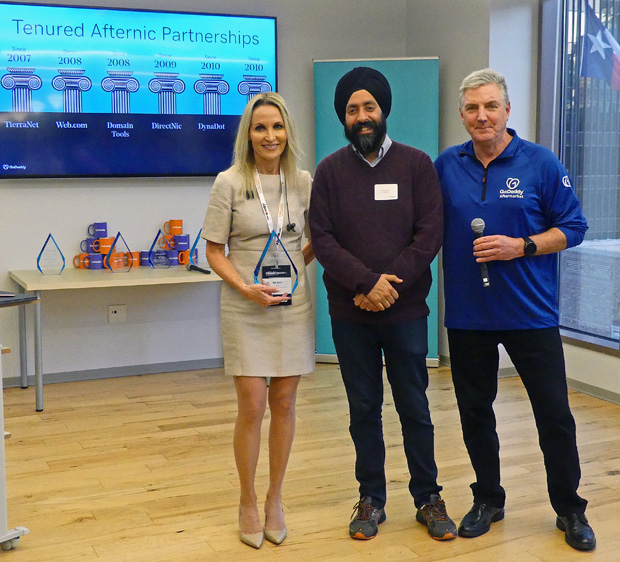 Above & below: The longest tenured partners with representatives at the presentation were Web.com and DomainTools.com whose partnerships both started in 2008. Above, Web.com SVP of Partnerships Barbara Sher accepted for her company, an industry giant whose brands include Network Solutions, Register.com, NameJet and SnapNames, among others. Below, DomainTools.com Principal & Director Ammar Kubba with his company's award. Ammar is a well-known serial entrepreneur with many other business interests as well.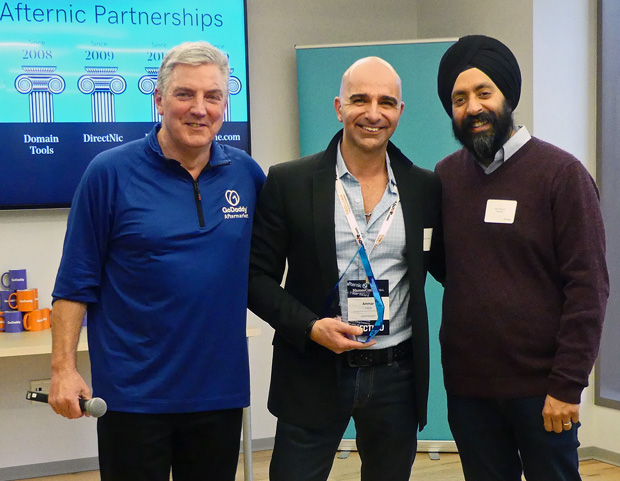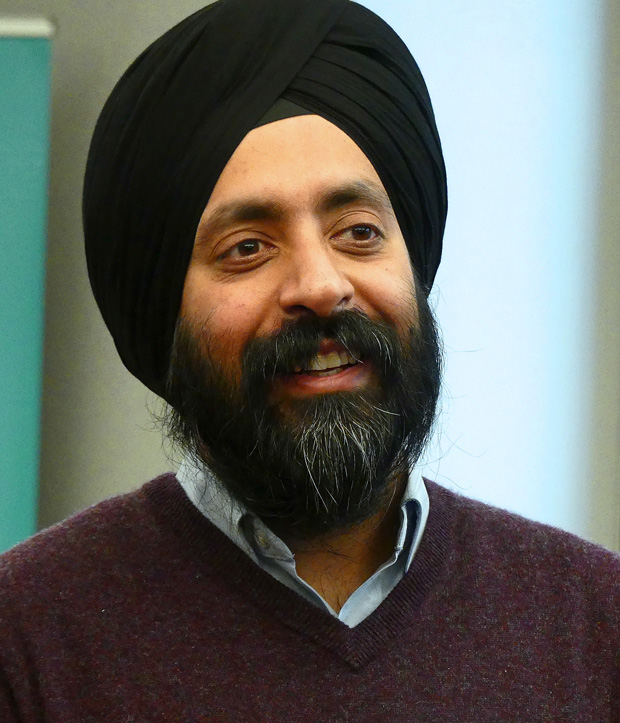 Above: New GoDaddy CEO Aman Bhutani, who joined the company in September, made a great first impression on attendees. It was telling that he spent much of the time that had been set aside to put him in the spotlight diverting it to partners instead. Bhutani also made it clear that he would be a champion for domain investors, developers and small business entrepreneurs which was certainly music to everyone's ears.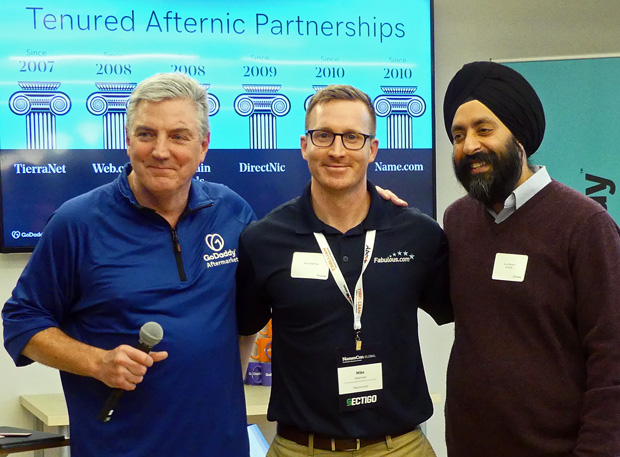 Completing the quartet of partners honored in person were DirectNic/Fabulous.com Director of Business Development Mike Robertson (above), a partner since 2009, and Dynadot.com CEO Todd Han (below) whose partnership dates back to 2010 (Todd started has a great back story too, having started his popular registrar in his garage back in 2002)!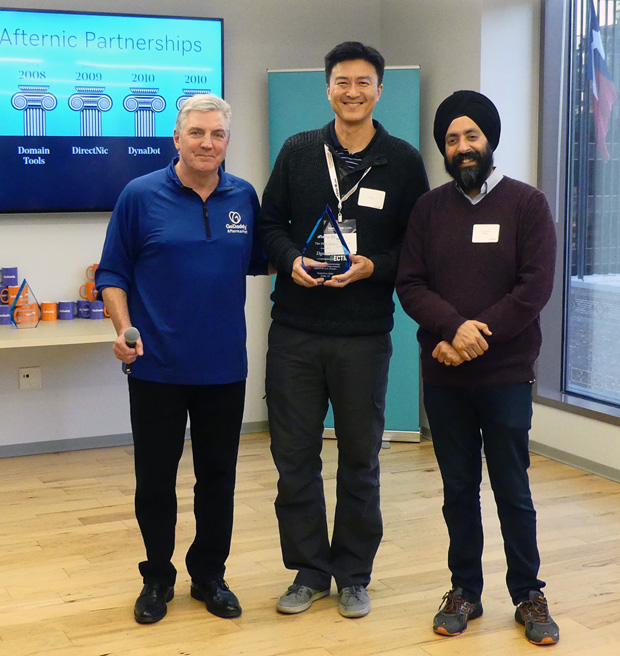 We live in a busy world and work in a constantly changing industry but there should always be time to stop, say thank you, and show gratitude to those who have helped you along the way. Good job Bob, Aman and your team at GoDaddy/Afternic.