GGRG.com has released their latest quarterly Liquid Domains Overview (LXDO), covering the 4th quarter of 2019. These reports break down aftermarket sales results for short .com domains comprised of 2-4 letters, 2-5 numbers and a combination of 2-3 characters mixing letters and numbers. Collectively, GGRG refers to domains that fit those parameters as liquid domains because there are almost always buyers (at least at the wholesale level) for them. As in all markets, prices fluctuate for these closely-followed domains, of course, which is why GGRG developed the LXDO to track those price movements and give you the most current information available on how these domains are currently being valued.
This is the 14th edition of the LXDO that the Lisbon, Portugal based domain brokerage and consulting firm founded by Giuseppe Graziano has published. It includes data collected from a variety of public sources as well as cumulative private data contributed by Escrow.com. The report is presented in infographic format for easy consumption of the information.
The latest report begins with a brief overview page that, for Q4-2019, shows the total dollar volume for publicly reported liquid domain sales jumped to nearly $7.3 million, a rise of over 30% from the previous quarter. However that news is tempered by seeing total liquid domain sales dip 13.3% at Escrow.com to about $12.2 million (individual domain sales information is not released by Escrow.com but they do their cumulative sales total for these domains).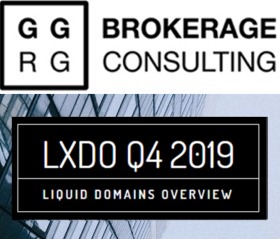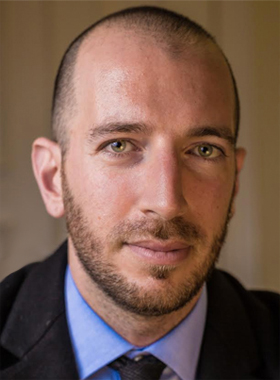 Giuseppe Graziano
GGRG Founder
The main page overview is just the tip of the iceberg though. To get the more detailed information from the nine individual sub-categories (like two-letter .coms, three-letter .coms, etc) be sure you don't overlook the Menu row at the top of the main LXDO page that has abbreviated links that will take you to each section. Those are shown as: 2L 3L 4L 2N 3N 4N 5N 2C 3C (there are also links to Historical information and Archives on the same row). The entire liquid domains universe, as defined by GGRG, totals just 614,298 domains, a relative scarcity that contributes to the investment value of these domains.