The London Domain Name Summit is just four weeks away. After a successful debut last year, show founder Helmuts Meskonis and his team is ready to stage a bigger and better two-day event August 22 and 23, 2023 at a roomy new venue, Hilton's London Metropole Hotel. Meskonis has also added more firepower to the agenda with an international line up of speakers that will make sure attendees go home armed with valuable information that will help them grow their own enterprises.
A good example is Digital Candy CEO Ryan Ewen, who will help close Day 1 when he joins Sedo CMO Christian Voss and InterNetX Head of Sales Claus Barche for a deep dive into Domain Monetization. Ryan will come back to help kickoff Day 2 when he sits down with MrPremium.com Founder Mark Ghoriafi to provide advice on Buying and Selling Premium Domains.
I met Ryan in person for the first time last summer at the 2022 NamesCon Global conference in Austin, Texas. We re-connected this week which gave me a chance to catch up on what he and the Digital Candy crew have been up to since we last met. DC had already been growing like wildfire since the Covid pandemic made a a strong online presence a life and death matter for many businesses. Since NamesCon they have ramped their expansion up even more.
"We have spent around $3 million in the last 18 months and from a standing start have amassed 20,000 .coms and around 15,000 .uk domains," Ewen said. "We acquired OR.com three months ago, a plethora of premium dot coms and also unlocked prime assets like Mayfair.com and Newz.com (acquired in 2020). In addition, we facilitated the acquisition of DNForum.com, Flip.uk (due to launch in 160 countries), and Brandable.co.uk (a .uk marketplace that will be launching on August 20th)."
"When there is a downturn in the market it is often a time when money is made. With domainers from the 90ís and 00ís having exited, followed by big players getting distracted with NFTís & crypto, there are people in the background who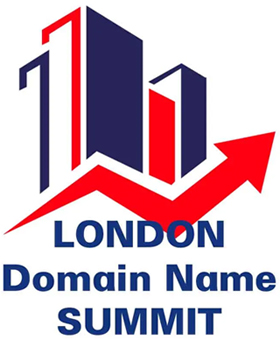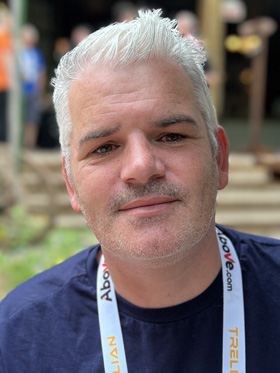 Digital Candy CEO Ryan Ewen
will emerge as the big players of the future," Ewen said.

"

The market is in consolidation mode without much innovation but in the background we have completed two domain loans, are in stage 2 of our affiliate based domain parking and got regulatory approval for our fractional ownership platform."

Having not previously heard about DC's foray into the domain loan business I asked Ryan for more details about that. "Our loans are for professional domainers or businesses that have upside in a deal where they need access to quick cash," Ewen noted. "We started with a $50,000 loan with a 105-day term secured by four domain names. The buyer was getting a discount on a domain purchase by completing quickly so we provided the finances that gave them time to arrange their own finances while securing a discounted price."

"The second loan I mentioned was for £100,000, interest only, over 12 months with a domain name and website accepted as security. The client wanted cash flow for the business. A refinance is in place so they only pay for the time they draw down funds. We take a flexible approach and will lend on premium domain names, domain portfolios, parked domains, websites, social media assets, apps and IP addresses. We also offer interest only loans in addition to repayment with terms up to 10 years."
Ewen added, "We also lend for M&A Ė this is a tricky area for companies but we can lend secured against both company domain names and websites. Typically M&A loans are for 60 days and canít be fully funded by mainstream lenders which means either a company has to have cash flow for the acquisition or shareholders have to put money in."

Clearly, Ryan and Digital Candy have their fingers in a lot of pies, so whatever aspect of the domain business you may be interested in, odds are he will be able to speak to the topic from experience in his sessions at the London Domain Name Summit. Believe it or not single day attendee tickets to the conference

Image from Bigstock

are free for a limited time (see information at the link for details). Business tickets, covering both days, are just £50. If you are interested in sponsorship, you will find that information on the same page.