observation on lower total sales figures than usual at live domain auctions. My opinion, as I wrote several weeks ago, was that the total volume of sales had not changed at all and the total dollar volume was simply getting split among a larger number of live auction venues.
Now that the final numbers are in, the data bears that out - or to be more accurate it shows that the reality is exactly opposite of the pessimistic opinions that have been expressed. The first quarter of 2008 wound up being the best domain sales quarter reported since we started tracking the market back in the fall of 2003. A total of $38,029,543 in domain sales were reported in 1Q-2008, a spectacular 78% jump over the $21,253,105 reported in the first quarter of 2007 - before the current dislocations in the general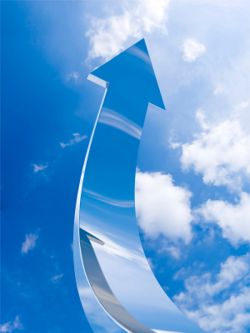 economy started appearing. 1Q-2008 was also 12% better than the $34,089,484 registered in the fourth quarter of 2007. For all of 2007 $120,805,509 in sales were reported - an average of $30,201,377 per quarter. So the latest quarter was 26% higher than the average quarter last year.
The data shows that the domain market continues to be a beacon of strength in an otherwise deteriorating economy. Will that continue? Who knows - but right now I think we all have reason to be thankful to be in the business we are in.
(Posted April 2, 2008)