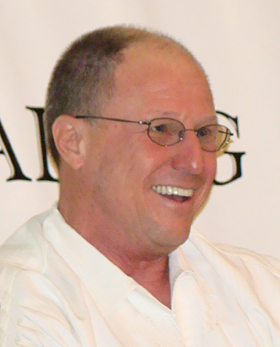 Skip Hoagland
Founder, DomainsNewMedia.com LLC
Hoagland, founder of DomainsNewMedia.com LLC, told us that in exchange for MyrtleBeach.com Intellistrand gave him $6.5 million plus their 50% interest in several other major geodomain sites they had been operating jointly. That gives Hoagland full ownership of a group that includes Honolulu.com, Baltimore.com, Wiliamsburg.com, ParkCity.com, Daytona.com and SouthCarolina.com. Hoagland said the deal will also resolve some oustanding litigation between the two partners allowing them to move forward with their own wholly owned projects.
Hoagland, who was profiled in our July 2008 Cover Story, has one of the world's best geodomain portfolios - a network that includes Atlanta.com, BuenosAires.com, HiltonHead.com and many others. He also holds many category-defining sites outside the geo space, especially in the sports enthusiast category - including Fishing.com and Shooting.com to name just a couple.
In other major news - promoter Rick Latona has announced cancellation of the T.R.A.F.F.I.C. Hong Kong conference he was planning to stage November 15-16, 2010. That would have been the last of five T.R.A.F.F.I.C. conferences Latona contracted to produce this year under a licensing agreement with T.R.A.F.F.I.C. co-founders Rick Schwartz and Howard Neu. The other four ran earlier this year in Las Vegas, Milan, Vancouver and Dublin.
In making the decision Latona noted that an explosion of new shows and changing business conditions have dramatically changed the landscape since he took on responsibility for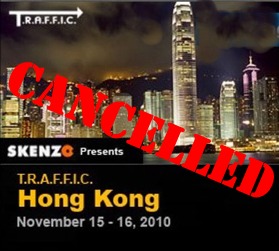 the five shows in the summer of 2009 (Schwartz and Neu kept just one 2010 event for themselves - T.R.A.F.F.I.C. Miami - coming up on South Beach where it will go on as scheduled Oct. 17-20, 2010 with a large crowd expected to be on hand).
Rick Latona

Latona's decision to take on five shows (four of them outside the U.S.) at a time when the conference calendar was already getting crowded was an extremely ambitious one - but that is Latona. He is a serial entrepreneur (check out our December 2009 Cover Story about Latona to see how many different businesses he has been in) who swings for the fences every time. Home run hitters strike out more than other players but they also earn the biggest paydays.

Latona and his team put on four solid shows this year (plus T.R.A.F.F.I.C. Amsterdam in 2009) that attendees thoroughly enjoyed. The problem was not with the product it was simply the fact that the conference pie has been cut too many ways for all of the promoters to keep making a

profit producing them (just last week the DomainConvergence conference scheduled to run this week in Montreal was also cancelled). Latona can make money too many other ways to keep investing his time and resources in this game.

Still, for show goers a lot of good things came out of Latona's one-year romance with the conference business. A Vancouver, Canada show had been long overdue. The spectacularly beautiful city has spawned some of the industry's biggest names and Latona's June event there was as exceptionally enjoyable one. He also took the domain story to two major European cities; Milan, Italy and Dublin, Ireland for the first time. The conference explosion has been great for domainers as the fierce competition and wide variety of new locations has made it easier and more affordable for them attend an event. However, for the people who make these invaluable networking opportunities possible - the promoters - it has become a much bumpier road to travel.