Sedo is offering a free webinar - 5 Steps to Sales Success - on Wednesday, March 30th at 2pm (U.S. Eastern time). The popular aftermarket venue said the session will show you how to take full advantage of Sedo's global marketplace. In addition to their top 5 tips for sales success, they will be covering how to better promote your domains to increase your chances of completing more sales in less time.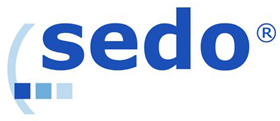 Sedo said step-by-step walk throughs illustrating the ins and outs of their platform will be provided along with an overview of the SedoMLS, the company's multiple listing service that allows you to get your names in front of visitors conducting domain searches at a number of registrars.
The presentation is expected to run about 30 minutes, with time reserved at the end to answer questions from participants. Sedo said space for the webinar will be limited, so if you are interested in sitting in it would be a good idea to reserve your spot now. You can do that here.
Though ICANN has yet to finalize its much discusses program for rolling out an unlimited number of new gTLDS, the crowd of new companies that want to provide consulting services for new

gTLD applicants continues to grow by leaps and bounds. The latest to join the fray is Australian registry services provider AusRegistry International. Today they announced a strategic relationship with Crowell and Moring, a leading international law firm with domain industry expertise, to offer a range of consulting and technical registry services to new gTLD applicants.

AusRegistry International's CEO Adrian Kinderis said, "AusRegistry International is focused on offering new TLD applicants a flexible and fully customized service to address all the complex requirements of ICANN's new TLD process. Working together with Crowell & Moring perfectly complements our services within our new TLD offering and we are extremely proud to be working with such quality partners as we provide world class solutions to support this exciting Internet revolution."
Elsewhere, Happy 26th birthday wishes go out to Symbolics.com today. That became the first publicly registered domain name in history when it was claimed on March 15, 1985! The landmark domain is now owned by Aron Meystedt's XF.com Investments.