Domain industry pioneer and author of the new best selling book Get Rich Click!, Marc Ostrofsky, will be featured on ABC-TV's morning talk show The View tomorrow (Thursday, June 9) at 11am (U.S. Eastern time). His book, years in the making, has been a big hit, landing
at #1 at several leading booksellers including Amazon.com and Barnes & Nobles as well as on the New York Times best sellers list.
Ostrofsky, whose resume includes selling Business.com in a $7.5 million transaction that was the highest on record at the time (1999), currently runs a portfolio of Internet companies that reportedly generate over $75 million in annual sales. The roster includes Blinds.com, CuffLinks.com, SummerCamps.com, eTickets.com, MutualFunds.com, Photographer.com, Consulting.com,TechToys.com, BeautyProducts.com, Bachelor.com aming others.
Having a dyed in the wool domain investor/developer like Marc featured on national TV (and writing about domains in a best selling book), can't help but bring increased recognition of the key role domain names play in Internet commerce.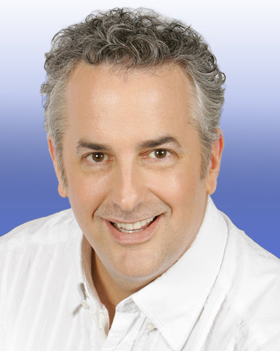 Marc Ostrofsky
Author of Get Rich Click!
Ostrofsky will actually be the fourth domain industry figure to be seen on national TV this year, but the first to be on the tube talking about how to make money on the Internet. In March, Domain Holdings Group Co-Founder John Ferber was featured in an episode of ABC's Secret Millionaire series about generous philanthropists. A couple of weeks ago David Sams was spotted in the VIP audience for the final episode of Oprah Winfrey's legendary talk show (Sams was part of the original production team that launched the Oprah Winfrey Show back in 1986) and last week Braden Pollock of LegalBrandDomains.com was seen answering questions on the Dr. Phil Show during an episode featuring his fiancée Lisa Bloom (the author of a hot new book - Think: Straight Talk for Women to Stay Smart in a Dumbed-Down World).
Having all of these domainers suddenly appearing on TV I can't seem to get the theme song from The Jeffersons out of my head - we're Moving On Up!
| | |
| --- | --- |
| | One other note - the Moniker/SnapNames live domain auction that was supposed to be held today at the DOMAINfest Europe conference in Barcelona, Spain had to be cancelled due to technical difficulties that would have made it impossible for online bidders to participate. Show organizers from Oversee.net plan to reschedule the auction as a web only event on a date still to be announced. |