A contract to sell Social.com for $2.6 million has been signed by both the buyer and seller in a deal co-brokered by Moniker.com's John Mauriello and Marksmen Inc.'s Cyntia King on behalf of that company's new sales division at NameQuiver.com. Once transfer of the domain has been completed that will become the highest sale of the year to date, easily topping the current leader - DomainName.com - that was sold for $1 million last month.
Social.com had received a $2.5 million bid in a Moniker/SnapNames auction associated with the DOMAINfest Europe conference in Barcelona, Spain earlier this month, but did not meet the reserve. The auction catalog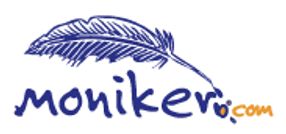 $2,600,000

indicated the expected price was $5 million or more. However, the seller, an unnamed Marksmen client, wound up deciding to accept the post-auction $2.6 million offer from an unidentified buyer in the UK and the paperwork has now been executed.
As many of you know, Marksmen provides Intellectual Property protection for businesses including several Fortune 500 companies. Many of their clients, often with Marksmen's help, have accumulated valuable domains over the years and some have decided to liquidate selected assets they no longer have plans for. To assist them in that area Marksmen set up NameQuiver.com as a sales platform for those domains.