The seven-figure sale of Denver.com that we told you about yesterday has understandably created quite a buzz in the geo domain community. One of those most excited by the news is Scottsdale.com owner Fred Mercaldo who also manages dozens of key geo websites through another of his companies - CitiesPlanet.com. Mercaldo also serves as President of GeoPublishers.com, a trade association that represents many top geo domain owners and was the organizer of the first GeoPublishers.com Expo that was held last fall in Chicago).

Mercaldo told us, "This deal is a win-win-win situation. It is a win for seller Dan Pulcrano, a win for buyer Peter Niederman (who already owned Boulder.com and

Fred Mercaldo

DenverRealEstate.com) and a win for Denver.com and the Geo Domain industry, as the domain is now in the hands of a local (and brilliant) businessman."
"Both of these gentlemen are friends of mine, and I could not be happier to hear the news," Mercaldo continued. "Not only the validation of another City.com transaction in seven figures, but the future of Denver.com will now become much more hyper-local, which will ensure its success. We have been stating and speculating for years now that City.comís are best run in the hands of local operators, whether they be local newspaper, TV station, advertising agency, media company, or in this case, the largest realty company in the Denver market." (Editor's note: Niederman's company sold well over $1 billion worth of real estate last year and is having an even better year in 2012).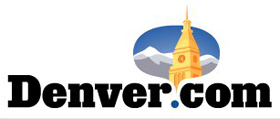 Mercaldo added, "This purchase by Peter will support his real estate business for years to come, and his local presence and his commitment to excellence will no doubt bring Denver.com to the next level. Personally, with the 65 City.com sites that we manage, I look for further deals like this to happen in the
coming year, as major media cleans up their balance sheets, and other local players in each market understand and grasp the power of the pure City.com brand."
While it does indeed look like a deal that benefits everyone, Dan Pulcrano has to be especially happy. He told me that he originally acquired Denver.com back in the mid 1990s for a mere $6,250. From that number to somewhere in seven figures (the exact price was not disclosed) is enough of an ROI to make anyone smile :-)