The 2012 T.R.A.F.F.I.C. conference opens this evening (Sunday, Oct. 7) with a 6pm welcoming cocktail party at the oceanfront Ritz Carlton Hotel on Florida's Fort Lauderdale Beach. Many people arrived early for two days of pre-show cabana networking and social activities Friday and Saturday (see the Friday highlights here). The fun continued Saturday under gorgeous blue skies.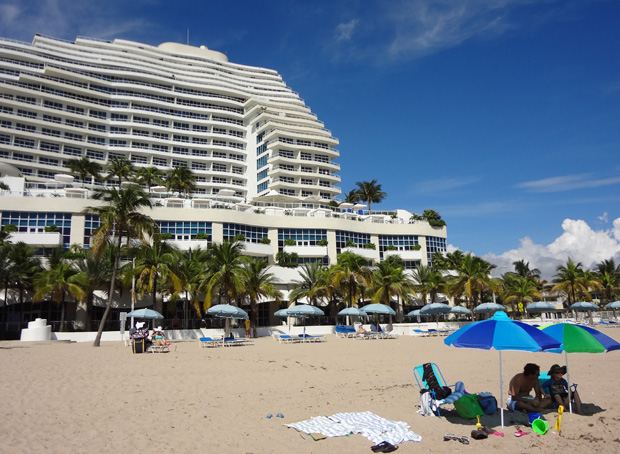 The Ritz Carlton Hotel - Fort Lauderdale Beach - Site of T.R.A.F.F.I.C. 2012
I snapped the photo of the show venue above early Saturday morning from the beach in front of the hotel. You can see it was a postcard perfect day. Saturday's activities were centered around the 7th floor pool deck and cabana row that sit atop the lower section of the hotel.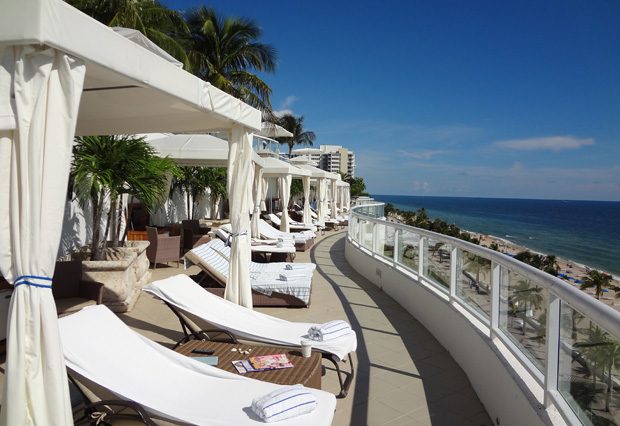 The view from cabana row at the Ritz - taken Saturday mornng
shortly before show sponsors arrived at their cabanas to welcome guests.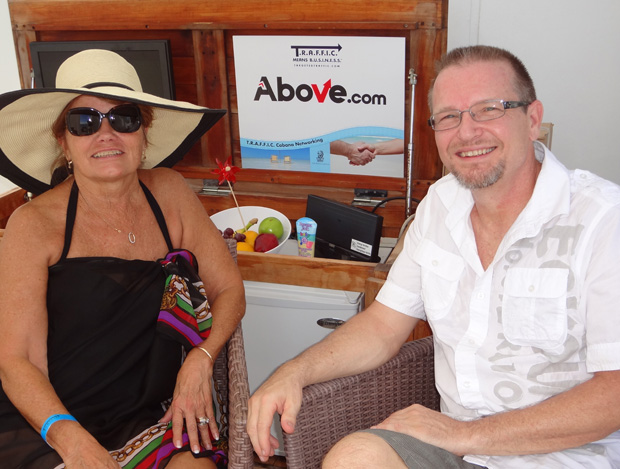 Later Saturday morning Diana Jackson stopped by the Above.com cabana
to chat with Above.com's Director of Domain Services Victor Pitts.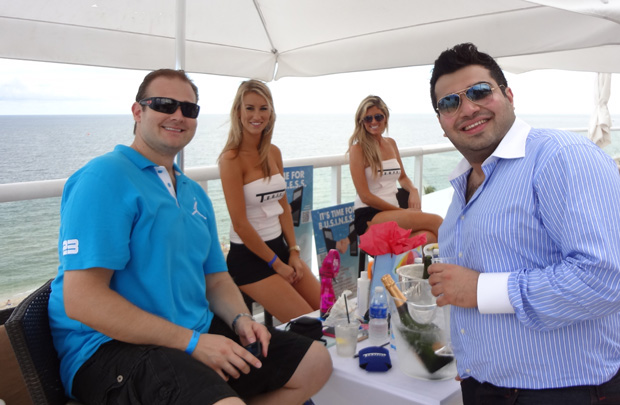 On the pool deck, Ray Neu (left) and two beautiful "T.R.A.F.F.I.C. cops" were on hand
to welcome guests with a glass of champagne or a mimosa and fresh fruit.
Skenzo's Vishal Manjalani (at right) was one of the first to arrive.