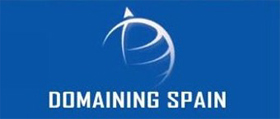 2013 Moderator Braden Pollock
Founder, Legal Brand Marketing, LLC
Jodi, who works with conference founder Dietmar Stefitz to put on a consistently great show in Valencia, had some additional Domaining Spain news today. She said that lead gen whiz Braden Pollock (who was profiled in our November 2011 Cover Story) has agreed to serve as the conference's 2013 moderator.
Those who know Braden, or saw him speak in Valencia last year (or at any of the other conferences where he has been on stage), know that he will be a superb moderator. He has both the broad industry knowledge and consistently entertaining sense of humor it takes to keep an audience fully engaged.
Braden will guide attendees through a strong wide ranging agenda that has just been posted on the show's website.
In addition to a great opportunity to network with top domain investors from around the world, many leading companies will have representatives on hand at Domaining Spain to personally answer questions about their services. Already signed up to sponsor the event are Escrow.com, UniRegistry, Karen Bernstein, The Dot Green Community, Euro DNS, Law.es, iStaff.ph and Parking Crew.
With a registration fee of €600 and a nightly room rate of just €70 at the superb