For those who live outside the U.S. and may be wondering why this seems to be a slow business day for a Monday it's likely because few Americans are on the job today. This is a special holiday here - Memorial Day - the day we set aside to honor the men and women who gave their lives in military service for the United States.
We are thankful for all (and the families of all) who have served in the Armed Forces over the years but owe a special debt of gratitude that can never be fully repaid to those who made the ultimate sacrifice for their country.
My father was one of the fortunate ones who fought and came back after serving in the U.S. Navy during World War II. He was about 23 years old when the photo at right was taken. For those who have served (and those who continue to serve) assuring the freedom we enjoy today, there is no way we can thank you enough!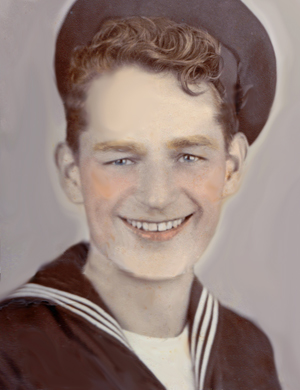 My father (at age 23) during his service
in the U.S. Navy during World War II.