Heritage Auctions (HA.com), the world's 3rd largest auction house (trailing only Christie's and Sotheby's) has created a new division dedicated to domain names and intellectual property. Veteran domain investor/developer Aron Meystedt (who was profiled in our September 2009 Cover Story) was selected to found and direct the new division that will operate from Heritage Auction headquarters in Dallas, Texas (Heritage also has offices in San Francisco, Beverly Hills, New York and Europe).
In a landmark leap into the mainstream auction world, domain names and other intellectual property will take their place alongside Heritage Auctions' vast offering of collectibles and investment quality items including fine art, sports memorabilia, rare coins, wine, movie posters and more. Meystedt told us, "Securing the involvement of a major auction house like HA.com is something I've wanted to accomplish for several years. This is going to help spread the reach for domain owners and brokers going forward."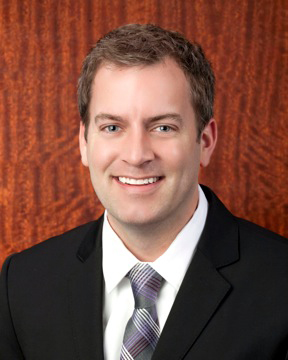 Aron Meystedt, Founder & Director,
Domain Name & Intellectual Property Division
Heritage Auctions (HA.com)
Aron noted, "Heritage has over 800,000 registered bidder members who have proven to be seriously interested in collectibles and investments. Our online platform has been vital to our growth. We are able to seamlessly integrate online bidding with in the room floor and phone bids. Heritage Auctions will sell around $1 billion worth of collectible merchandise this year alone. Heritage Auctions is very excited to enter the domain industry. Heritage prides itself on transparency, integrity and expertise and we feel we can bring all three into the domain market."
Further detailing what HA's arrival in the domain space means for domain owners, Meystedt said, "Heritage Auctions is a company that values and understands premium domain names. Several years ago, the founders bought HA.com on the aftermarket. HA.com has helped propel the company forward in a great way. Heritage Auctions will reach a new, untapped group of buyers that the domain community hasn't been able to reach previously. Our members are actively seeking investment opportunities and collectible items."
"Heritage Auctions offers "liquidation opportunities" for owners of domains and other collectibles," Meystedt said. "We can market and sell your names to our buyer base that spans the globe. Heritage has a tremendous marketing and PR department. For example, this item at auction - Frank Miller's Batman: The Dark Knight Original Cover Art - has received tremendous press. It is a one-of-one type of investment, and this is the type of collectible that Heritage is great at promoting."
Image from Bigstock

Meystedt added, "Heritage Auctions has the ability to integrate live Internet bidding with the floor auctions. Many companies have attempted this, with poor results, but HA.com works flawlessly. We will use a combination of Internet bidding and live auctions to bring the most money for domain owners."

Meystedt also had a message for domain brokers. "We will be providing another way for brokers to sell their inventory, as we market their listings to buyers all over the globe. We also have a special commission structure that is very attractive to brokers. All a broker has to do is leverage their network to bring us top quality names for our auction. We will market these names to a previously untapped group of buyers."

"You will see Heritage Auctions hold a premium domain auction very soon. We are

accepting submissions for names that have investment or serious end-user qualities. The best type of names are: LL and NN, LLL and NNN, one word names, names with traffic or revenue etc. For our inaugural auction, we are seeking names valued at $5,000 up to 7-figures. Heritage often sells items for over $1,000,000 – so this price tag certainly won't scare away our bidders," Meystedt said.
To get started with Heritage Auctions Meystedt said all you need to do is register at www.HA.com/IP, a process that he said literally takes just a minute. Meystedt said those who have premium domains to submit or those with questions can also reach him by email - AronM@HA.com (As the owner of XF.com, Aron is no stranger to a rare two-letter .com address. He also owns Symbolics.com - the first .com domain ever registered).
"When you inquire I can share more details about how our process works," Meystedt added. "I will also be personally reaching out to many domain brokers and premium domain owners with information on what Heritage Auctions has planned. We will have our full IP department site launched very soon – but we wanted to give the domain community the news first, before we announce the launch of the new division to the world," Meystedt concluded.