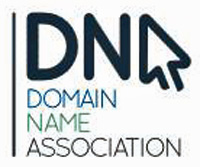 While the debate over new gTLDs goes on, several companies involved in rolling out or supporting new extensions have formed a new association to promote gTLDs. Founders of the international nonprofit organization known as the Domain Name Association (located at TheDNA.org) said the association that was announced Monday (Oct. 28, 2013) was created to "promote the interests of the domain name industry by advocating the use, adoption, and expansion of domain names as the primary tool for users to navigate the Internet."
Their press released added, "The Domain Name Association will educate Internet users around the world about the benefits of domain names, with a specific focus on the imminent introduction of new Top-Level Domains," The DNA thinks new gTLDs "will revolutionize the way we navigate the Internet." Others are not so sure about that, of course, as shown by the Schwartz-Schilling debate above.
Membership in tne DNA is open to organizations involved in all aspects of managing domain names, including domain name registries, registrars, resellers, and registry service providers. Founding members serving on an Interim Board include ARI Registry Services, Demand Media, Donuts, FairWinds Partners, GoDaddy, Google, Momentous, United TLD, and WhatBox?. DomainsBot Inc., Minds + Machines and RightOfTheDot, LLC are also Founding members.