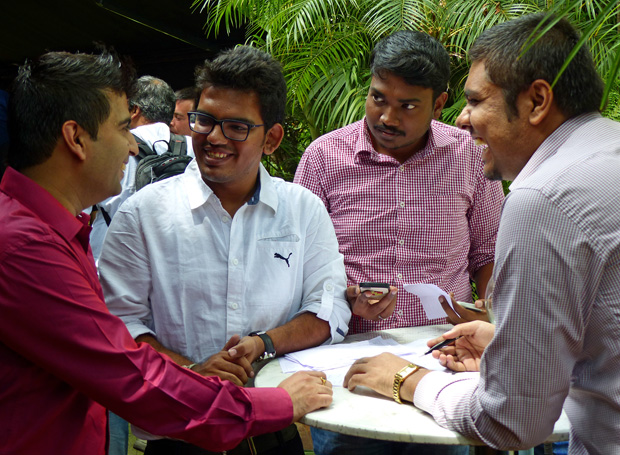 At left, Aishwin Vikhona (BulkWhoIsFinder.com) chats with DomainX's Dhairya Cholera
(2nd from left) at the sign-in table for the Day One networking session at DomainX.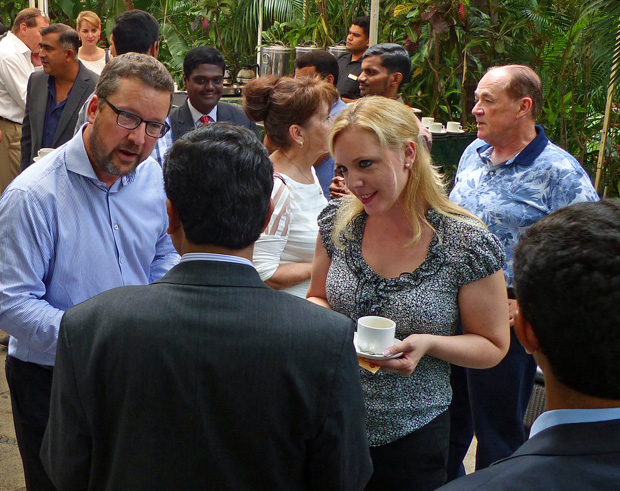 Facing the camera at front left are Frank Tillmans and Sophie Piek
who flew into represent Sedo at DomainX.
DomainX Brand Ambassador Deepak Daftari (center), who will deliver the first
keynote speech Saturday morning, visits with HousingAgent.com's Martjin Schneider (left)
and Domainer.com.au's Ned O'Meara who will also be speaking tomorrow.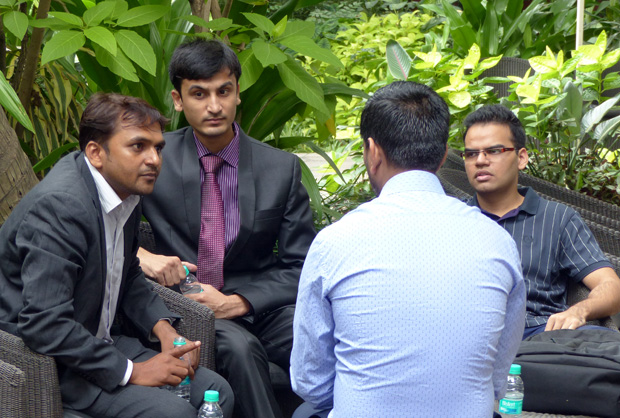 Above: Intense discussions were the order of the day
everywhere you looked at DomainX today.
Below: OK, maybe a little less intense at the bar where we spotted Canada's top notch domain attorney Zak Muscovitch (left). Zak will take part in a legal issues panel discussion Saturday. At center is Kashish Vikhona and at right, his brother Aishwin Vikhona (Aishwin.com) who will also be back tomorrow to launch a new book he authored on selling domains.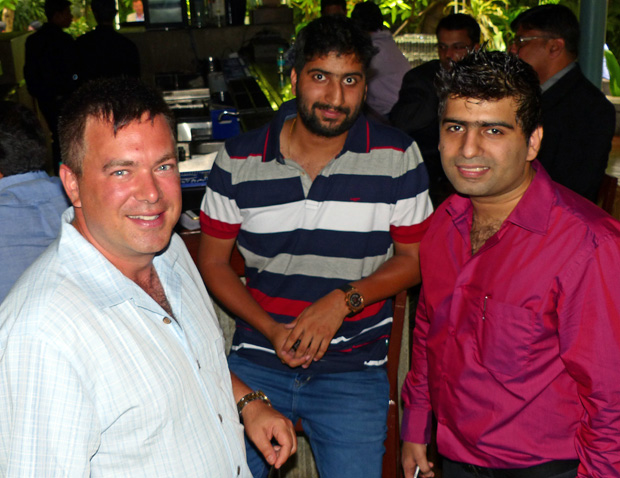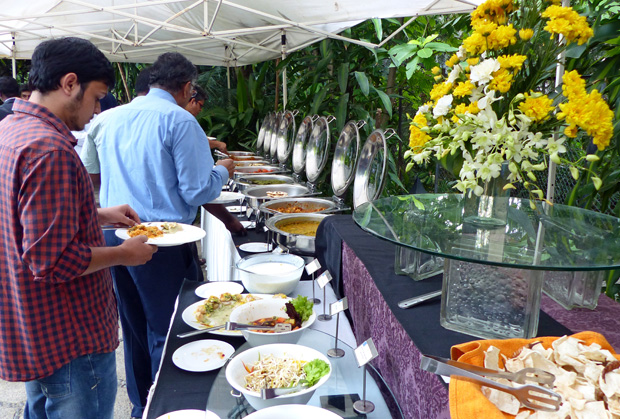 Above: We learned a lot about Indian food this week and one thing we learned was that we really liked it! Some of the best we've had was served at today's outdoor buffet luncheon at the Taj West End Hotel.

At left: While Indian food may a bit spicier that some like, everybody liked the desserts - something that seems true everywhere we visit!

Below: After lunch, fortified with another cup of coffee, it was back to full strength networking that went on until well past the planned closing time - another hallmark of domain shows around the globe.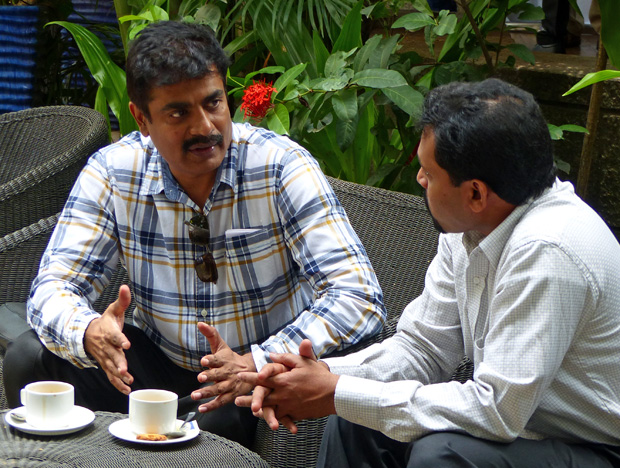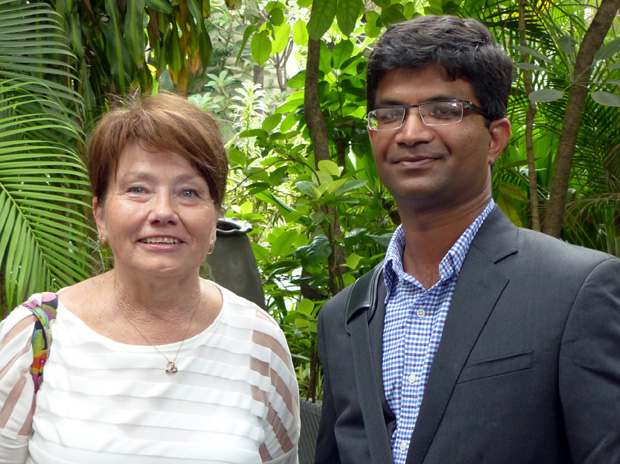 Above: It's a small world - my wife Diana, while talking with Dr. Amaresh Hombal who came from the Bahamas, learned he has a sister who lives just a few miles from us on Florida's Gulf Coast.
Below: .CLUB is in the house! Nivu Hussain was on hand to represent the popular new TLD.
Below: Even after day one ended, the networking didn't stop. About two dozen guests got together for a dinner at the Taj West End Hotel's Masala Klub Restaurant hosted by Deepak Daftari, DomainX Founder Manmeet Pal Singh and his Co-Organizer Gaurav Kholi.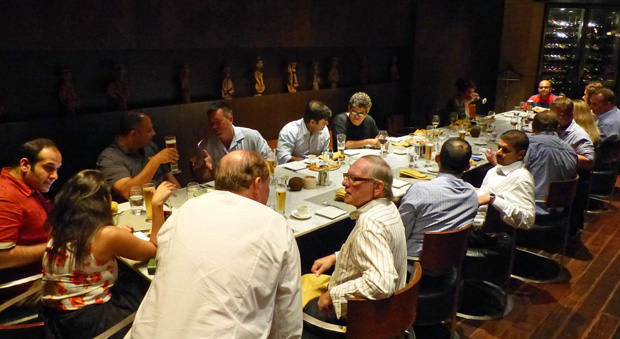 Tomorrow's closing day at DomainX will open with a coffee & tea networking session at 9:30am followed by keynote talks from Deepak Daftari and Ron Jackson. The day will continue through the afternoon with a series of panel discussions, presentations and a 5pm awards ceremony. I'll have all of those highlights for you in my next post from Bangalore Saturday.