In one of the biggest - and no doubt highest valued - domain portfolio sales in history, Michael Berkens (who was profiled in our June 2009 Cover Story) has sold the majority of names held in the Worldwide Media Inc. portfolio that he began assembling back in 1997 (names that have been available for individual sale through Michael's well-known MostWantedDomains website). A press release announcing the deal said approximately 70,000 domains are involved in the transaction but the price paid was not disclosed. A small sampling of the names GoDaddy acquired included 373.com, Faculty.com, CarAuctions.com, iBill.com and BikeRentals.com (as well as MostWantedDomains.com).
GoDaddy may have been motivated to make this deal after enjoying success with the portfolio of more than 200,000 domains they bought from Marchex last April. Marchex had acquired the majority of that portfolio from another private domain investor, Yun Ye, in a stunning $164 million deal back in 2005.
Berkens said, "Since 1997, I've worked every day on building my domain name portfolio. Now it's time to focus on my other endeavors as well as family and friends. I'm extremely proud of the portfolio I built and the domain name industry has never been stronger. This is a win-win for everyone involved." Some of the other endeavors Michael referred to are the RightOfTheDot.com domain consultancy he co-founded with Monte Cahn and the highly regarded industry blog - TheDomains.com - that Michael founded in 2007.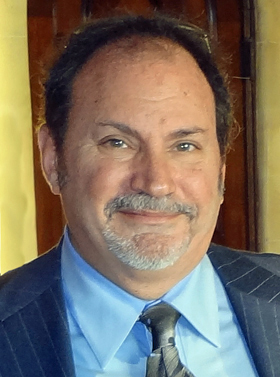 Michael Berkens
MostWantedDomains Founder
Michael McLaughlin
GoDaddy Senior VP & General Manager

GoDaddy Senior Vice President and General Manager Mike McLaughlin said, "We're always looking at ways to improve what domain names our customers can register. Our plan is to make these names accessible to small businesses. Michael Berkens has assembled an incredible portfolio of names and has been such an integral part of the domain name aftermarket for so many years."

GoDaddy plans to list the majority of the names on Afternic's Fast Transfer Network (GoDaddy purchased Afternic from NameMedia in 2013). Afternic's reseller network includes 18 of the Top 20 registrars. When a customer searches for a domain name at one of those partner registrars, Afternic provides the exact name or a list of alternatives from their aftermarket inventory that are available for sale. Customers can buy one of those domains and have the name show up in their account in seconds using Afternic's Fast Transfer Network.

As a personal note, we couldn't be happier for Michael and his wife Judi who have been friends for many years and are such an integral part of the domain investment industry that it is hard to envision it without them in it. Fortunately, we won't have to as Michael, in a post on his blog about the sale this morning, confirmed he will remain on the scene, though not on the around the clock basis he has been known for over the years. Michael also noted that some health issues Judi has battled through this year played a role in his decision to sell. Fortunately Judi is doing much better now but going through something like that would remind any of us of the importance of stopping to smell the roses along the way. We think it is a smart choice and look forward to seeing Michael and Judi enjoy the fruits of their hard work for many years to come.

Michael Berkens (far left) and Judi Berkens (far right) with Ron and Diana Jackson
(in a shot taken at our daughter's wedding in Sarasota, Florida in September 2012).