Association of India decided to add a smaller workshop event that was held March 5-6 at Vivanta by Taj in Panjim, Goa, India.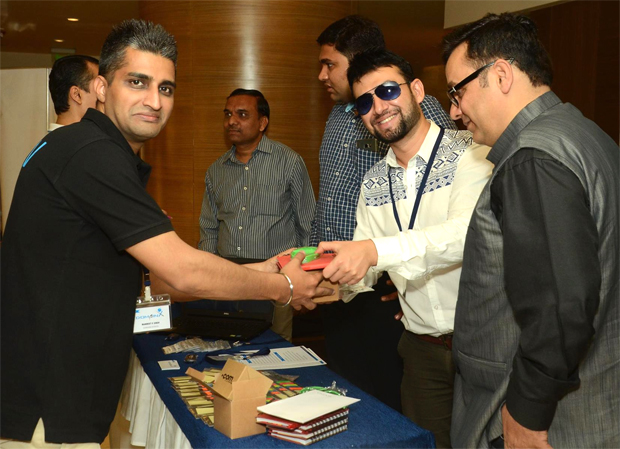 Above: DomainX Co-Founder Manmeet Pal Singh (left) welcomes attendees at the sign in table for the DomainX 2016 Workshop in Goa, India March 5, 2016.
Below: Deepak Daftari (left, facing audience) from eSiksha.com was one of the many speakers featured at the workshop.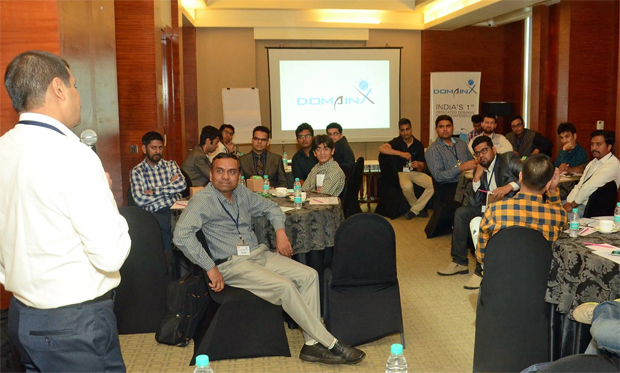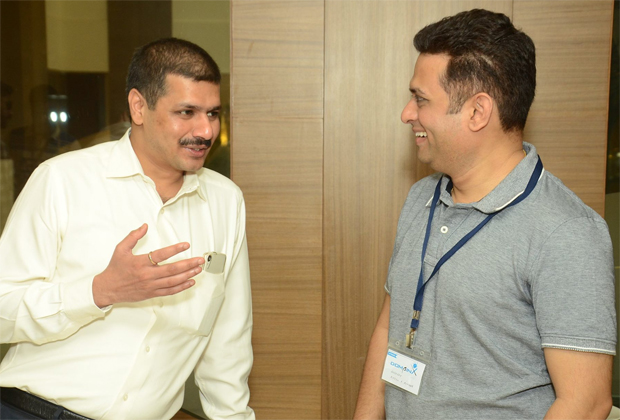 Above: Deepak Daftari chatting with fellow speaker Alpesh Shinde from GoDaddy.
Below: In addition to education, the DomainX Workshop provided invaluable networking opportunities. These happy attendees marked the occasion with a selfie.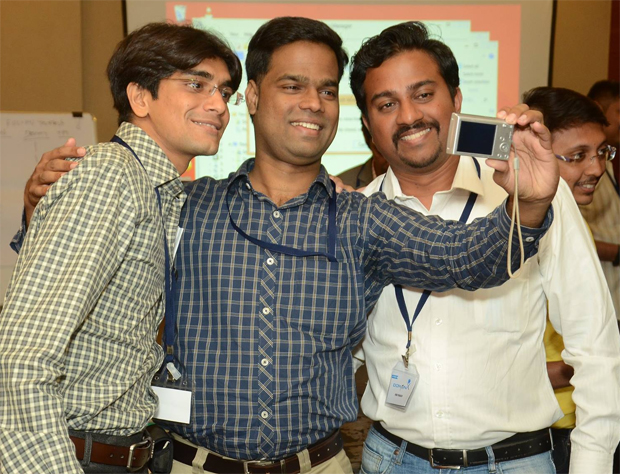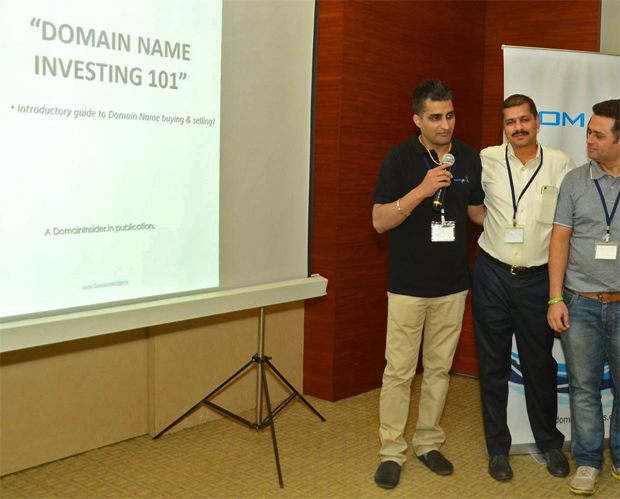 Above: In another highlight of the Workshop, DomainX Co-Founder Manmeet Pal Singh (left) launched his new ebook - Domain Name Investing 101 (there is also a promotional video for the book on YouTube). Every Workshop attendee received a free copy.
Below: A "class photo" from the first DomainX Workshop in Goa, India (March 5-6, 2016)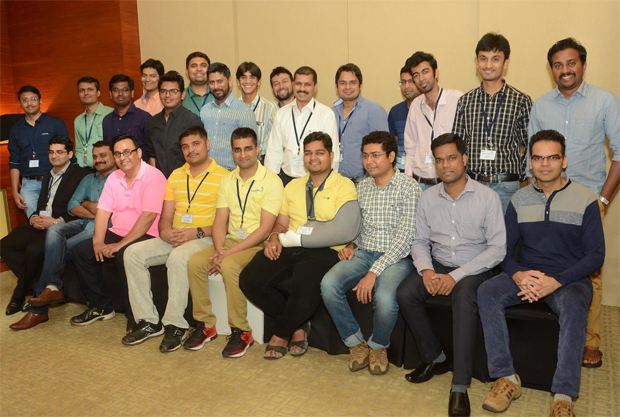 With their first successful Workshop project completed, DomainX organizers will turn their attention to the big show coming up in August. I had the pleasure or covering and speaking at last year's event in Bangalore and am planning to return for the 2016 conference a little over four months form now in the nation's capital.