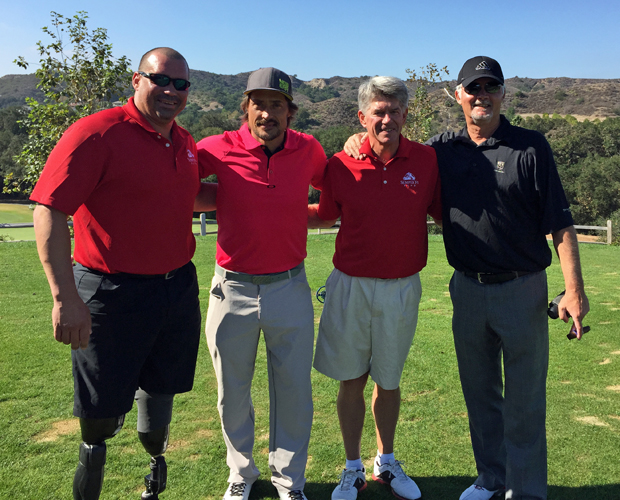 Above: A photo from the 2014 OCSOT Semper Fi Fund/America's Fund Charity Golf Tournament featuring (L to R): retired Master Sergeant Davey Lind (a 20-year Marine veteran who lost both legs during his second deployment to Iraq in 2007 when his vehicle struck an IED), NHL hockey great Teemu Selanne, Brandon Abbey and Golf Pro Rick Booth.
Abbey added, "The last four tournaments raised over 1 million dollars in donations. With 100% of the proceeds given back to this 501(c)(3) nonprofit A+ rated charity, your support makes an enormous impact and provides financial relief to injured and critically ill service members throughout the Southern California area. Since 2004, the Semper Fi Fund has issued over 44,000 grants totaling more than $63 million to 8,000 heroes and their families."
To sponsor, donate, sign up or volunteer for this All-American tribute to our military heroes, you can visit the OC Support Our Troops website at www.ocsot.com. You can also direct any question you may have be emailing team@ocsot.com or calling (949) 274-5654.